The Union faculty and staff are ready to help you design courses and curriculum to meet your specific training needs. With expertise in the clinical, programmatic, and organisational management of diseases, our team has designed programmes for some of the leading lung health organisations in the world. 
Here you can find out more about the experts who run our courses.
Tuberculosis and Lung Health Course Faculty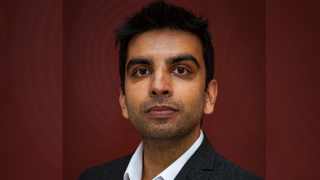 Dr Jay Achar
Dr Jay Achar is an Infectious Diseases Specialist & Epidemiologist, Karolinska Institutet, Stockholm, Sweden. Jay graduated as a medical doctor from University College London and completed his Infectious Diseases specialist training in Melbourne, Australia. He spent 7 years working for MSF as a TB/HIV/Hepatitis advisor with whom he gained clinical and programmatic experience from a wide range of countries including Uzbekistan, Tajikistan, the Russian Federation and Belarus as well as Sierra Leone, Liberia, DR Congo and South Sudan. His research interests include the treatment of DR-TB in children, the use of newer drugs to shorten treatment regimens for RR/MDR-TB and investigating the utility of aerosol sampling to stratify TB transmission risk.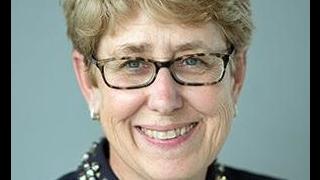 Dr E. Jane Carter
Dr E. Jane Carter has dedicated her career to tuberculosis. She is both an Associate Professor of Medicine at Brown University, USA, and Director of the Brown Kenya Medical Exchange Programme at Moi University, Kenya. In Rhode Island she worked with the Department of Health sponsored TB Clinic for over 22 years. She is a past president of The Union. In recognition of her global health work, she was awarded the World Lung Health Award from the American Thoracic Society in 2013. Her TB work has focused on active case finding in resource limited areas as well as improving the care cascade for paediatric care and prevention.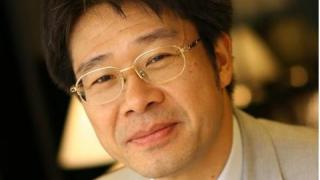 Dr Chen-Yuan Chiang
Dr Chen-Yuan Chiang is a clinician specialising in respiratory and critical care medicine. He is a member of the Core Group of Global Drug-Resistant TB Initiative, the TB Technical Advisory Group of WHO Western Pacific Region, the Regional GLC in the Western Pacific, and the Technical Review Panel, Global Fund to Fight AIDS, Tuberculosis and Malaria. He is an Associate Editor of the International Journal of Tuberculosis and Lung Disease and Public Health Action, and Associate Professor, Department of Internal Medicine, Taipei Medical University. He has coordinated international courses on clinical and programmatic management of MDR-TB and operational research, and has published more than 100 works on TB and lung health.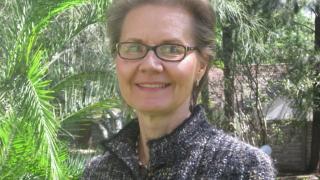 Dr Riitta Dlodlo
Dr Riitta Dlodlo has worked in both clinical and programmatic TB, TB-HIV and management of health services and projects for over 30 years in Zimbabwe and other sub-Saharan African countries. Having joined The Union in 2003, she has served as TB-HIV programme coordinator and Director of the Department of TB and HIV from 2015 to mid-2019 when she was appointed Senior Advisor. Riitta is a strong proponent of patient-centered decentralised and integrated services for people with TB and comorbidities. She coordinated the development of Union's guide on Management of Tuberculosis: a Guide to Essential Practice, 7th edition and has published in TB, TB risk factors and mortality.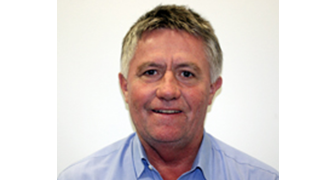 Dr Steve Graham
Steve Graham has served as a senior consultant in child tuberculosis and lung health for The Union since 2008. He is a paediatrician with over 20 years' experience in clinical and operational research and training in tuberculosis and pneumonia in both the African and Asia-Pacific regions. A particular focus is to support programs to update policy and then to decentralise and strengthen service delivery through technical assistance, development of job aides and training tools, operational research training and implementation research projects. Steve is currently based at the University of Melbourne and The Burnet Institute in Australia.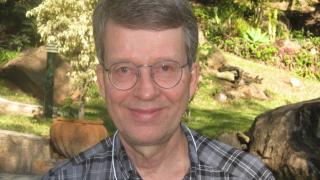 Dr Einar Heldal
Einar Heldal was with the national TB programme in Nicaragua, a model programme for DOTS development, from 1987 to 1990. He was the head of the TB registry in Norway from 1994-2005. Since then, Einar has been an independent TB consultant, part time with the Norwegian Institute of Public Health. He has extensive international experience in TB programme support and reviews, long-term in Russia, East Timor and Zimbabwe. Einar worked with WHO and many non-governmental organisations, especially in recording and reporting, use of routine TB data for management, operational research, MDR-TB, LTBI, ethics, migration, and prison health. He has published on TB epidemiology, TB mortality and BCG vaccination.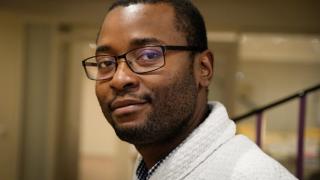 Dr Kobto Ghislain Koura
Dr Kobto Ghislain Koura is a medical epidemiologist. He has participated in the management of international projects and his work over these years has focused on diseases, including malaria and anaemia, in low-income countries. He also completed a post doctorate in epidemiology at Claude Bernard University in Lyon, France. Since joining The Union in 2013, his work has focused on technical assistance, operational research and education, addressing the challenges of tuberculosis in Francophone African countries. He also serves as faculty member in several courses in France and he is associated researcher to MERIT Laboratory, a laboratory of The IRD (Institut de Recherche pour le Développement), a French research organism.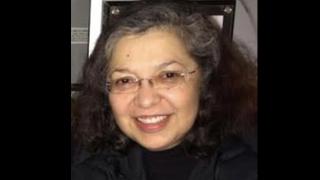 Dr C. Patricia Macias
Dr C. Patricia Macias has worked for The International Union since 2014 as a faculty member for several Union TB courses. She is the Medical Director for the Tuberculosis Unit at The Cook County Department of Public Health in the Chicago area of Illinois. She is dedicated to providing care to the immigrant and disadvantaged population of the region. She is a full time Physician at the Cook County Health and Hospitals System, where she works as an Academic Pulmonary Doctor.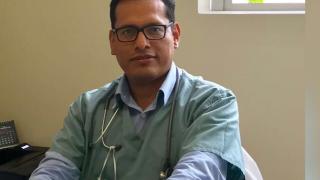 Dr. Alberto Mendoza
Alberto Mendoza is an Infectious Diseases and Tropical Medicine physician and master in Clinical Epidemiology and head of the TB and HIV programme and Infectious Diseases Department at Hospital Villa El Salvador, Lima, Peru. He has worked as for PAHO and The Union in Latin America on programmatic management of TB, specifically resistant and co-infection forms with HIV. He has worked with the Network of Public Health Laboratories, as coordinator of the National Reference Laboratory of Mycobacteria of the National Institute of Health, carried out clinical research as a medical researcher of AC IMPACTA (Member of the US NIH Network), and member of the Tuberculosis Transformation Group of the ACTG / DAIDS / NIH, of the United States and of the Peruvian Infectious Diseases and Pneumology Societies.
Dr Anita Mesic
Anita Mesic is a physician from Bosnia and Herzegovina trained in infectious diseases, public health and epidemiology. For the last ten years she has been working with Medecins Sans Frontieres as clinical and programmatic advisor to the TB, DR-TB and HIV medical projects in resource limited settings, including Myanmar, Afghanistan, Pakistan, Tajikistan, India, Democratic Republic of Congo, Zimbabwe, Nigeria and Ethiopia. Her research interest is related to adaptation of tuberculosis care in conflict affected contexts, with the special focus on shorter treatment regimens and person-centered models of care. Anita believes that the capacity building is one of the cornerstones of tuberculosis control in resource limited settings.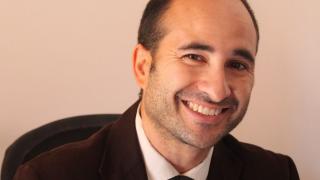 Dr Ignacio Monedero
Dr Ignacio Monedero is a medical doctor specialised in family and community medicine. He has been involved in NGO projects in developing countries, especially in tropical and infectious diseases. He spent two years working at the National TB and HIV Programme of Ecuatorial Guinee. He joined the London School of Hygiene and Tropical Medicine, where he took over a masters course in public health in developing countries. He has worked in more than 35 countries providing technical assistance, MDR-TB and TB-HIV trainings and supporting operational research projects. He has been involved in the writing of several Union guidelines, including TB-HIV and MDR-TB, in addition to different MDR-TB papers.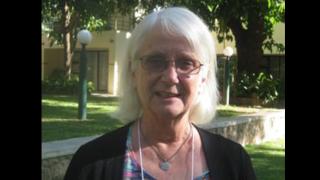 Dr Valerie Robertson
Dr Valerie Robertson is an Associate Professor in the Department of Medical Microbiology at the University of Zimbabwe. Prior to this she was to coordinator for the National Microbiology Reference Laboratory for the Zimbabwe Ministry and Health and Child Welfare. While there, she also helped to set up training for rapid HIV testing and became an investigator with the Development of Antiretroviral Therapy (DART) in Africa trial. Valerie has developed a number of trainings on bacteriology, infection control, lab safety, and rapid HIV testing and continues in an advisory role on various committees on these topics.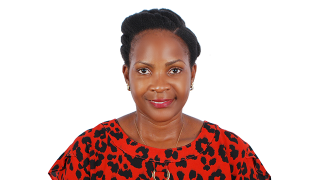 Dr Moorine Sekadde
Dr Moorine Penninah Sekadde is a paediatrician and public health expert with more than 15 years of experience in clinical care, capacity building, research, design and implementation of public health interventions. Her main goal is to contribute to national, regional and global provision and scale up of quality patient centred health care using an integrated and data driven approach. Her current focus area is child and adolescent TB including aspects of integration within Reproductive, Maternal, Newborn, Child and Adolescent Health (RMNCAH). She is a core team member on the WHO child and adolescent TB technical work group as well as a WHO STAG-TB member.
Dr Tafadzwa Priscilla Sibanda
Tafadzwa Priscilla Sibanda is a Public Health Specialist with a decade of experience in the health sector in Zimbabwe. She has worked through the various levels of health services from an intern at a tertiary hospital to positions at the district level for four years and MCH/TB/HIV programme manager at the provincial level for four years. Tafadzwa has been involved in both clinical and programme management, as well as monitoring and evaluation of these programs. Since January 2017, she is in charge of an Opportunistic Infections Clinic at Mpilo Central Hospital which takes care of one of the largest cohorts of people living with HIV in Zimbabwe.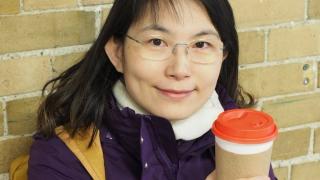 Dr Rebecca Lin
Rebecca Chou-Jui Lin is a pulmonologist working in Taoyuan General Hospital, Ministry of Health and Welfare and one of the lead physician of the five MDRTB teams in Taiwan. She had also participated in the DRTB workshop and technical assistance in Vietnam and the Philippines. Over the years, her patients had taught her how to appreciate simple but important things in life: a genuine smile, a few kind words, and a cup of good coffee, from which we can all find courage to move on.
Public Health Management Course Facilitators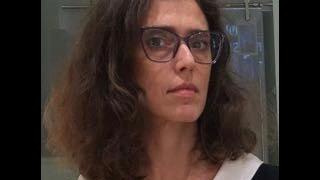 Dr Irina Berezhnova
Dr Irina Berezhnova is a physician and public health professional with two decades of experience at regional and country level working with WHO, EU, USAID, DFID, GFATM, Bloomberg Initiative, NGOs, civil society and private sector. Dr Berezhnova has extensive experience in Monitoring and Evaluation of HIV and TB prevention programs in those regions by providing strategic oversight, and building capacity in performance and impact measurement. From 2009 until 2015 she served as Director of the Union Russia Office, developing and implementing Tobacco Control Programmes. Her professional interest is strategic consulting in public health, with a focus on tobacco control and non-communicable disease control.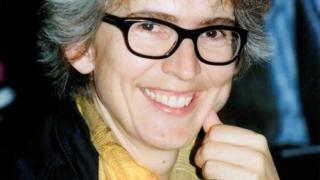 Dr Miranda Brouwer
Dr Miranda Brouwer is a public health medical doctor with over 20 years' experience in clinical medicine and public health, and in supporting tuberculosis and HIV programmes. She is an analytical thinker with a practical approach to problem solving. She is able to make complex (medical) material understandable for all levels. She is a calm, flexible and reliable person with a good sense of humour, and focused to meet the objectives, and has strong abilities in planning, organising and monitoring.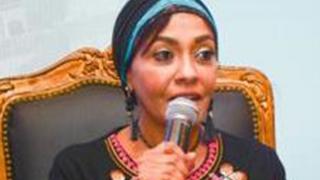 Prof. Gihan El-Nahas
Prof. Gihan El-Nahas has worked on health policies including Ministries of Health, donor agencies, over 70 non-governmental organisations. Her role includes supporting strategic planning, foster policy change, advise on project management, developing capacity building and communication plans in developing countries. She has been a technical consultant on Bloomberg Initiative Grants programme; her role entailed reviewing plan development and monitoring implementation at country level. She has worked with the World Health Organization and several agencies on their grant proposals and grants project management. She has assisted several national programmes and technical advisory teams to develop health policy plans for assessment and monitoring.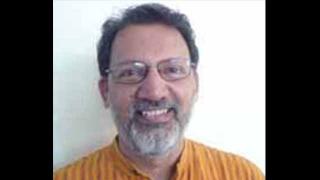 Viswanath Gopalakrishnan
Viswanath "Vish" Gopalakrishnan is the Founder and Director of Organisations & Alternatives, working as a consultant in organisation development and a trainer in behavioural science. Vish's core purpose at work is to help people realise their true potential. With a postgraduate Diploma in Management from the Indian Institute of Management, Vish is a professional member of the Indian Society for Applied Behavioural Science (ISABS) — 1996. He is MBTI Qualified by the APT Qualifying Training Program — 1998, a life member of the NHRD Network, Bangalore, and has also been on the Advisory Board of the Centre for Montessori Training in Chennai, Tamil Nadu.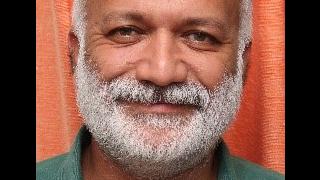 Salil Kumar
Salil Kumar is a Finance and Accounting Professional with over 30 years of experience. He specialises in courses on Budget and Finance for Non-Profits. He is also associated with The India Nutrition Initiative, which has been established by the TATA Trusts to direct their investments in addressing malnutrition in India. Salil's experience and interests go beyond finance. His aptitude and sphere of work extends much wider to include institutional growth and sustainability, programme design and implementation strategies, as well as portfolio management.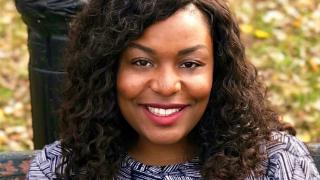 Elizabeth Pierre
Elizabeth Pierre is a Training and Education Programme Officer at ICAP at Columbia University, supporting Global Health research fellowships and programmes. Prior to joining ICAP, Elizabeth worked as the Outreach and Education Coordinator for the Breast Cancer Resource Center at the YWCA-Princeton and as a Sexual Violence Prevention Specialist at SAFE in Hunterdon in New Jersey. She has also served as Adjunct Professor at Kean University in New Jersey, where she taught Human Sexuality and Nutrition, and has worked with Partners in Health in Rwanda. She holds a Masters in Public Health from Drexel University and a Project Management Professional Certification.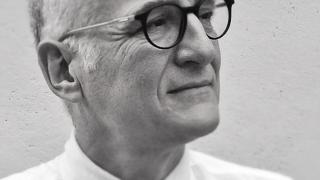 Dr Oriol Ramis
Dr Oriol Ramis is a Medical Doctor (Barcelona, 1979), specialised in Public Health (LSHTM, 1982) and later trained in Organisational Consultancy (Tavistock, 2001) with extensive work experience in Eastern Europe, Africa, Latin America and the Middle East. He works in strengthening health systems and in the control of tuberculosis. He works specifically in active finding of TB patients taking up an evaluator role within the Stop TB Partnership and cooperating with the Global Fund. He believes in the capacity of health care institutions and programmes to overcome the barriers preventing them to deliver realistically their health objectives even in difficult settings.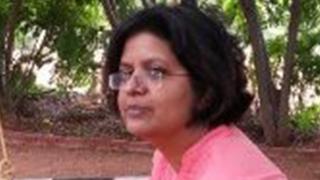 Gayatri Sriram
An MBA from the University of Houston Texas, Gayatri is a certified coach and people development consultant to organisations since 2002, predominantly in the areas of leadership development, organisational growth and self-development. She is a specialist in interweaving self-awareness and empathic connections into larger interventions. As a facilitator she has worked with diverse participant groups of varied sizes, origins, functions and seniority levels in over seven countries. Gayatri has created programmes for leadership development, cross-cultural management, organisational visioning and change, personal effectiveness and self-awareness.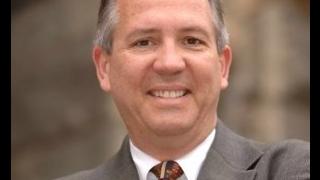 Bartholomew J. Timm
Bartholomew J. Timm brings decades of experience to facilitating courses on Power and Influence, Networking and Partnerships. Bart is the owner and President of Timm & Associates, a management consulting firm he founded in 1987, and owner of www.TheBestResume.com, a website dedicated to helping both employers and employees in the hiring process. He is a cum laude graduate with departmental honours from Hiram College in Ohio, and earned an Executive MBA from the University of Notre Dame. He is a professional speaker, and a member of the Professional Speakers Association, and the Global Speakers Federation.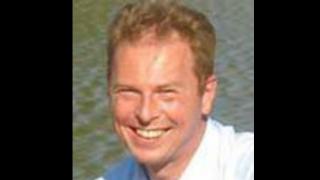 Ron Wehrens
Ron Wehrens is a pharmacist from The Netherlands. From 1993 until 1997, he lived and worked in Zambia, training pharmacy technologists at Evelyn Hone College, Lusaka. From 2000 until 2004, he joined IDA Foundation in the Netherlands. In 2004, he established Phasuma, a consultancy specialised in Pharmaceutical Supply Management for developing countries. Ron is a regular consultant for the World Health Organization, GDF and The Global Fund and has worked in Cambodia, Indonesia, Laos, Kenya, Malawi, Nepal, Oman, Pakistan, Rwanda, Tajikistan, Tanzania, Ukraine, Uganda, Vietnam, Zambia and Zimbabwe.