Bangladesh recently convened the 3rd Mayors Summit under the theme "United efforts for healthy cities" from July 21st to 23rd in Cox's Bazar. The gathering brought together mayors and representatives from 30 cities across the country to both commit to their goals and strategise on achieving a tobacco-free Bangladesh by 2040. Prime Minister Sheikh Hasina set this ambitious objective.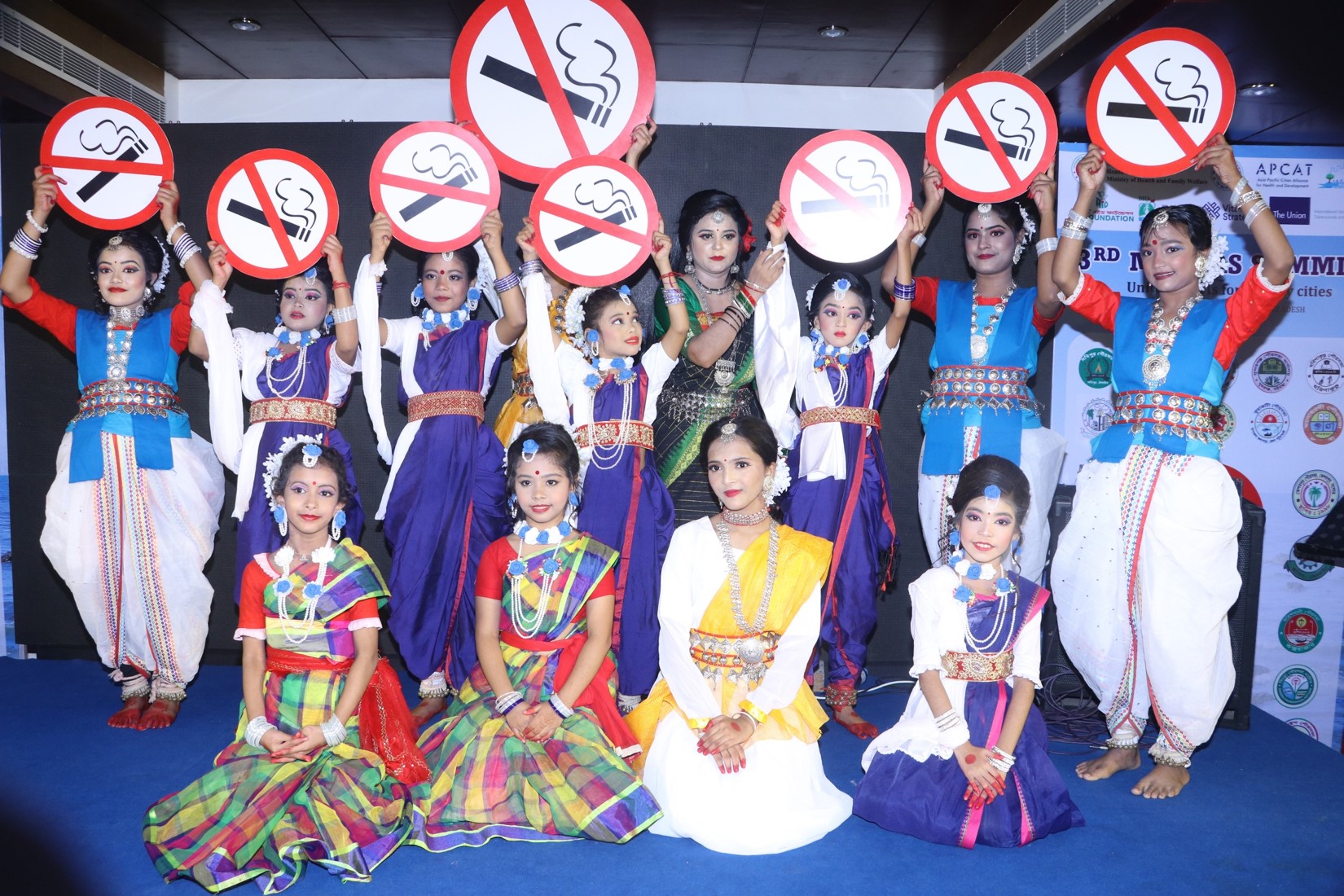 According to the 2017 Global Adult Tobacco Survey, 35% of adults in Bangladesh use tobacco products, with 18% smoking tobacco and 21% using smokeless forms. The 2013 Global Youth Tobacco Survey revealed that 7% of young individuals (ages 13-15) in the country use tobacco.
To achieve the vision of a tobacco-free nation, significant efforts are needed to reduce these statistics. Leadership plays a pivotal role in public health programs, and mayors hold a crucial responsibility of initiating, adopting, and implementing life-saving policies within their jurisdictions. The Mayors Alliance for Healthy Cities (MAHC) was established in 2019 with members from nine cities as one of the key actions made by Bangladesh Mayors, as members of the Asia Pacific Cities Alliance for Health and Development (APCAT).
"The Mayor's Alliance has been engaged in the implementation of the Local Government guidelines for Tobacco Control. Initially comprising nine members, the alliance has now expanded to include 31 members, with a continued aspiration to extend its reach further," shared Mujibur Rahman, Mayor of Cox's Bazar and President of the MAHC.
The two-day summit revolved around three pivotal themes for strengthening tobacco control: 'Leadership', 'Accountability', and 'Sustainability'. Mayors took turns sharing insights, experiences, strategies, and success stories. Mayor Mujibur Rahman of Cox's Bazar, the summit's host, welcomed participants, emphasising their commitment to reducing smoking prevalence and contributing to the smoke-free vision for Bangladesh.
Moreover, the summit served as a platform to unite national and sub-national governments. Dr Md. Anwar Hossain Howladar, Secretary of the Ministry of Health and Family Welfare, inaugurated the session, underscoring mayors' vital role in handling public health emergencies.
"Representatives of local government play a crucial role in ensuring the well-being of the people. Various elements of a healthy city, including clean air, a pristine environment, nutritious food, effective waste management, and accessible medical facilities, must be readily available, fostering a sense of security among the populace. Tobacco emerges as a significant impediment to the creation of healthy cities, necessitating a proactive approach to prevention. The attainment of Universal Health Coverage by 2023 is a priority, demanding swift and active responsiveness from Mayors in addressing emerging public health challenges. Emphasising primary health care is imperative, and we must devise strategies for facilitating collaboration between the different facets and avenues of the health ministry and local representatives," articulated Anwar Hossain Howlader, Secretary of the Ministry of Health.
Tara Singh Bam, Regional Director of The Union Asia Pacific, said: "The Union is fully dedicated to supporting Bangladesh in its journey toward becoming tobacco-free. The exemplary leadership showcased during this two-day summit is truly remarkable. To actualise a tobacco-free Bangladesh, immediate actions are necessary, many of which Mayors have the authority to implement, such as banning tobacco advertising, promoting smoke-free environments, prohibiting tobacco product sales, and offering smoking cessation services.".
The summit concluded with a declaration focused on initiatives to create healthier and more liveable cities. The mayors pledged to implement various measures in their respective areas of influence to safeguard public health. This includes strengthening preventive systems by reducing tobacco and alcohol usage, promoting balanced diets, encouraging physical activity to prevent non-communicable diseases, supporting effective enforcement of tobacco control laws and guidelines, allocating budgets for tobacco control, refraining from interactions with tobacco companies, providing facilities for physical activities, boosting urban agriculture, fostering coordination with NGOs and CSOs, and taking essential actions during public health emergencies.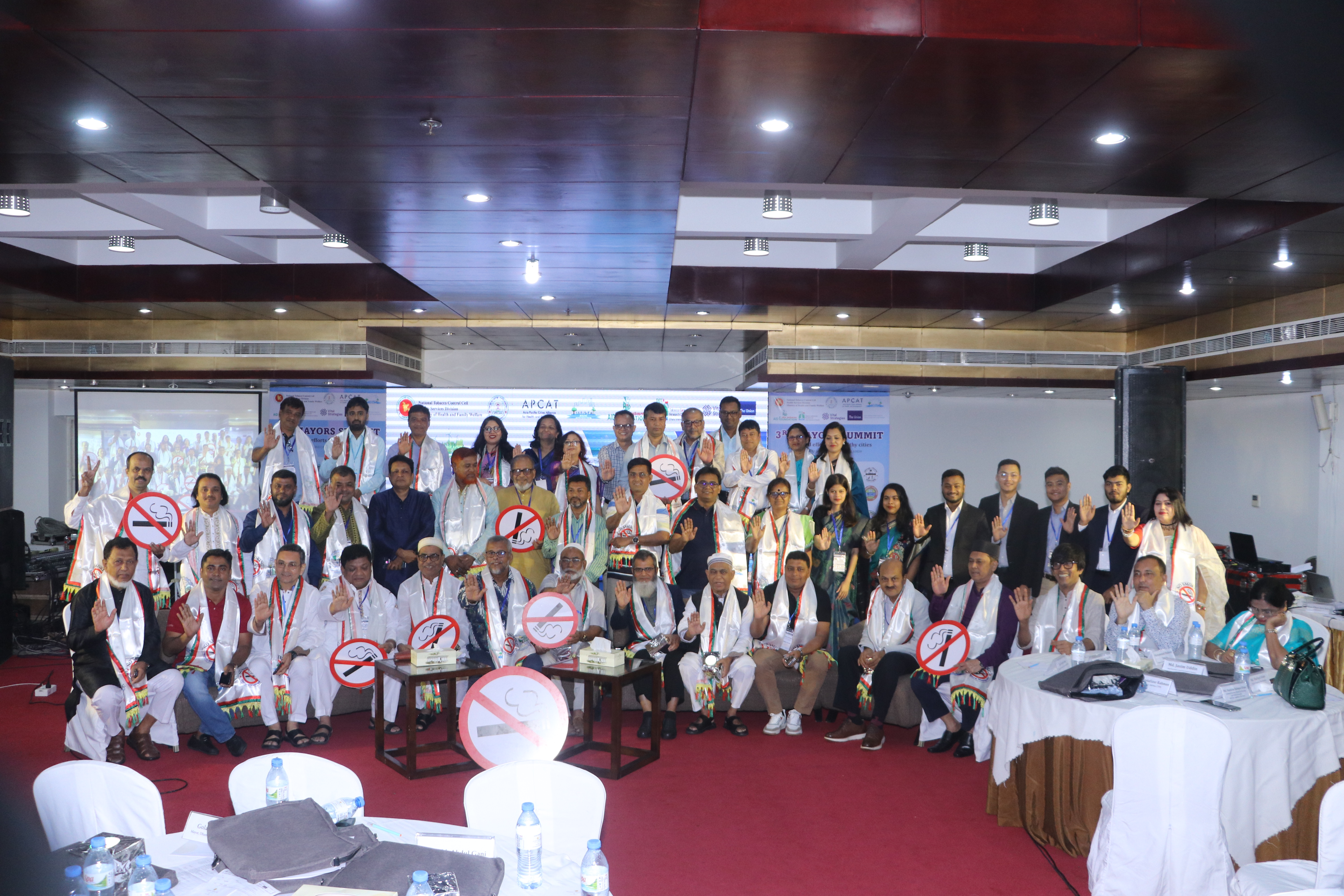 APCAT organised the summit in collaboration with the Ministry of Health and Family Welfare, Bangladesh Mayor Alliance for Healthy Cities, the International Union Against Tuberculosis and Lung Disease (The Union), Vital Strategies, Cox's Bazar Municipality, Aid Foundation, and Dhaka International University.