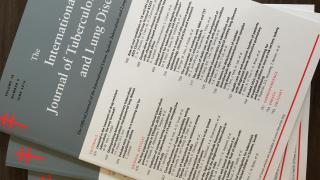 The IJTLD is the official publication of The Union, and the leading peer-reviewed journal dedicated to lung health worldwide. It has more than 21,000 subscribers in 189 countries world-wide.
Find out more.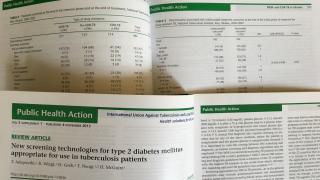 Public Health Action is The Union's open access, online journal, which aims to disseminate new knowledge on health systems, public health and health services for vulnerable groups. It is sent to 53,000 recipients.
Find out more.
The authors conducted a retrospective analysis to determine the proportion of asymptomatic COVID-19 in the workplace during lockdown in early 2020. Nearly 45% of cases were asymptomatic, which has implications for interventions, such as enforcing quarantine of all close contacts of COVID-19 cases regardless of symptoms.
In this recently accepted article for IJTLD, the authors performed a cohort-comparison study to assess Pretomanid in a regimen to treat drug-resistant TB: patients receiving the BPaL regimen had a significantly better 6-month post-treatment outcome than those on the B–L regimen. The preprint is free to read.
In this recently accepted Review for IJTLD, the authors summarise the evidence available at a country level, identifying broad mechanisms by which COVID-19 may modify TB burden and mitigation efforts.