The Union Training and Education
Monthly 'round-up' news item – February 2023
Working together to meet your needs
The Union has a successful track record of working closely with our partners to design courses that best meet their team's specific training needs, particularly in low-resource settings.
Each year, The Union trains over 4,000 healthcare professionals across more than 80 countries. We have worked with some of the world's leading lung health organisations, and we specialise in developing programmes designed to reduce the burden of lung disease, improve overall lung health and ultimately work towards our vision of creating a world free of tuberculosis.
Whether you're a clinician working to treat and manage TB in your country, working as part of a National Tuberculosis Programme, or even looking to develop a tobacco control programme – our world-leading faculty and facilitators are ready to support you with evidence-based training that fits your needs.
Popular topics include:
Principles of Tuberculosis Care and Prevention

TBData4Action

Clinical Management of Drug-Resistant Tuberculosis

Programmatic Management of DR-TB

Child and Adolescent TB training for Healthcare Workers

Leadership and Management Training

Monitoring and Evaluation
Success stories
Here are some real-life examples of how The Union works together with organisations to identify their training needs and deliver education programmes.
DR-TB Academy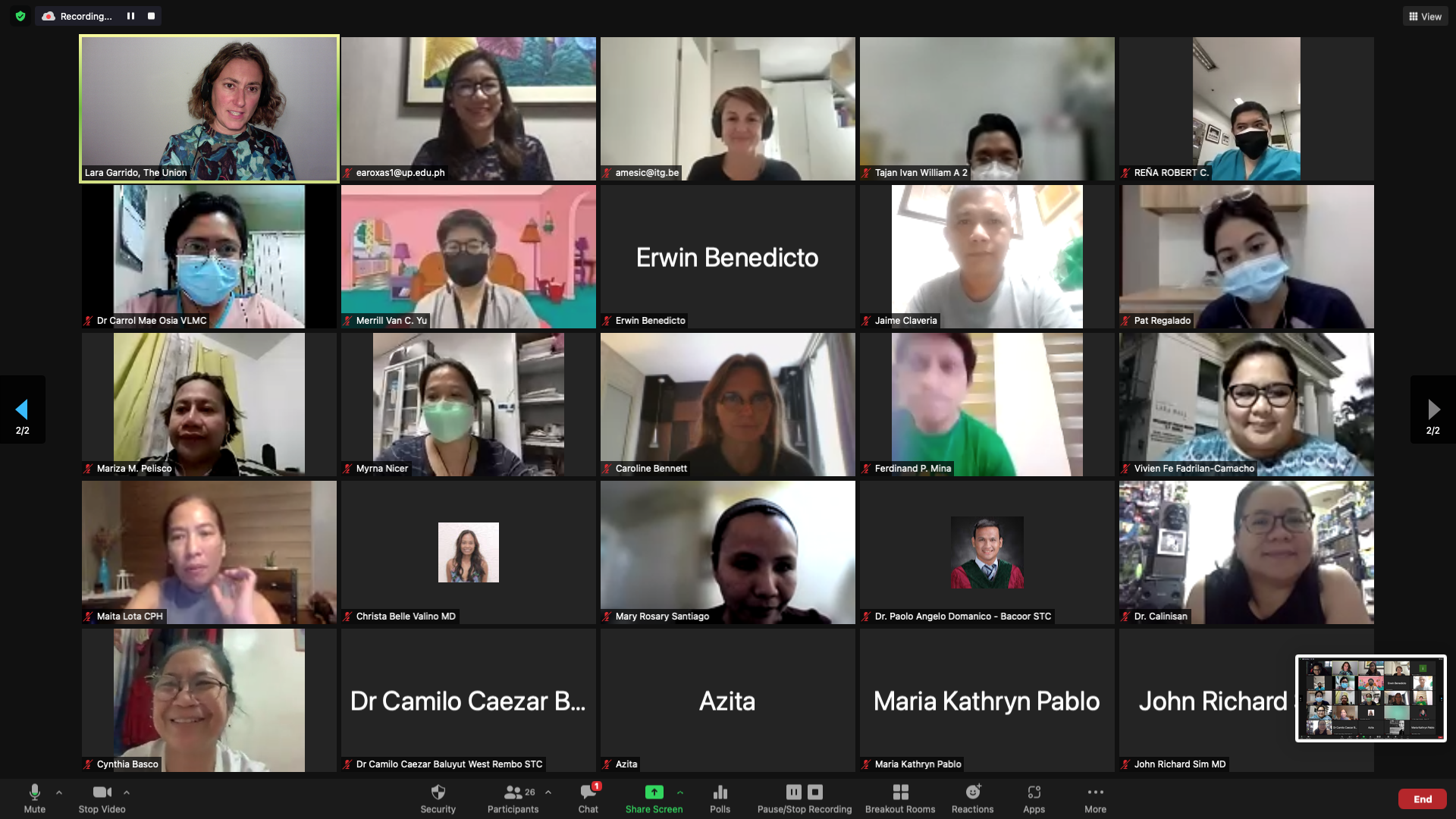 Following the first-ever United Nations High-Level Meeting on Ending Tuberculosis, a target was set to 'successfully diagnose and treat 1.5 million people with DR-TB, including 115,000 children, by 2022'.
In order to meet the international recommendations required to be adopted by national tuberculosis programmes, in light of the challenge presented by advances in the diagnostics and treatment of DR-TB, The Union developed a DR-TB Academy to train physicians, nurses and other health workers in this dynamic field.
Focusing on detection, diagnosis, and treatment of DR-TB, the course has a three-tiered approach – each targeting a specific audience and level of expertise.
Since November 2020, over 439 health workers have participated in one of the trainings of the DR-TB Academy.
The DR-TB Academy was made possible thanks to the financial support of the Johnson & Johnson Foundation.
TBData4Action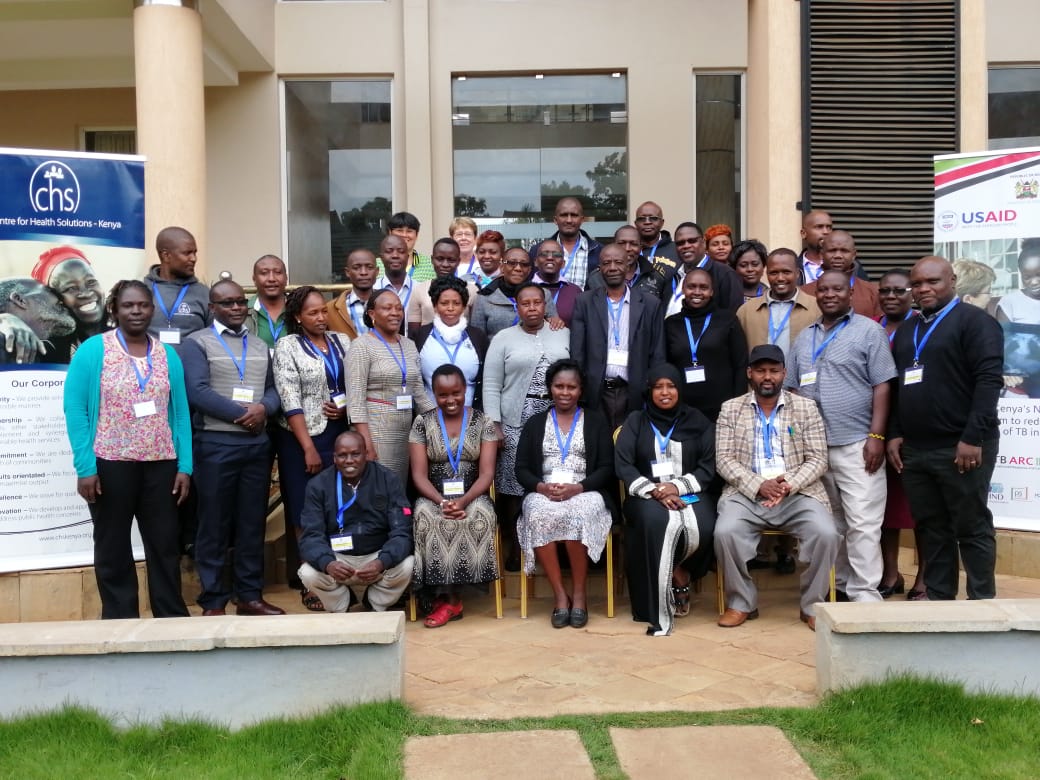 TBData4Action is a training programme on TB data that was developed with the Government of Kenya to support its goals of utilising data to improve public health outcomes.
Following prevalence survey data reporting that the TB burden in Kenya was higher than previously thought, the National Tuberculosis and Leprosy Department identified the need for high-quality training to support TB co-ordinators.
The Union utilised our popular "Principles of Management in Tuberculosis Care and Prevention" course as a basis to develop a cost-effective training programme specific to the needs of Kenya – to help staff use data to identify priority areas, develop effective interventions and set achievable targets at both facility and sub-country level:
From May 2017 – June 2021, 11 training sessions were conducted which reached 96% of TB co-ordinators from all 47 counties.

Each participant returned to work with a targeted action plan specific to their area and were provided with data-driven support tools and technical assistance.

Training costs were also reduced by 75% compared to international alternatives.

Training in Kenya was made possible thanks to USAID funding managed by local health organisation CHS, in partnership with the National TB Programme of Kenya.
In 2021, The Union repeated the approach in Zambia and Malawi, although the format was adapted due to Covid-19 travel restrictions:
Five days of in-classroom lectures organised locally, with the participation of international faculty via video conference.

There were two days of practical field exercises, group work and presentations with action plans.

33 people from Zambia and Lesotho and 25 people from Malawi and Mozambique were trained in 2021.

Training in Zambia and Malawi was made possible thanks to funding from the East, Central and Southern Africa Health Community (ECSA-HC).
In October 2022, The Union ran the first TBData4Action course in French-speaking Africa:
It was in partnership with the Ministry of Health of Togo and their National TB Programme, with funding from the French Development Agency (AFD) and the Global Fund.

The five-day course consisted of presentations, group work, Q&A and field visits.

The 26 participants reported a 100% satisfaction rate.
Similar courses are planned for Cameroun and Pakistan in 2023.
CDC: Training to protect the world from disease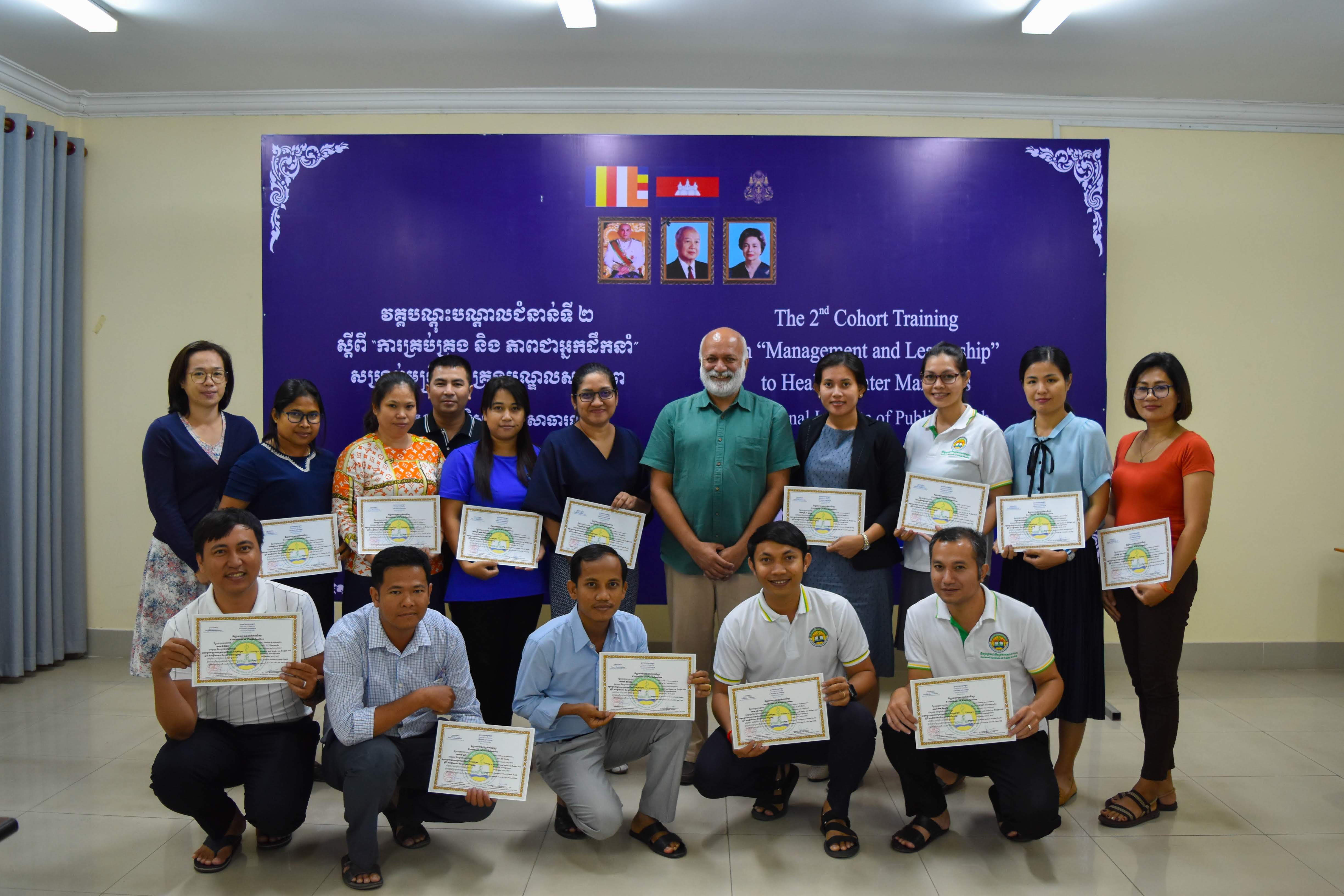 The Union worked with the CDC in a strategic partnership to develop a robust, comprehensive training programme to help boost the management skills of public health fellows in Bangladesh, Cambodia and Kenya.
The CDC IMPACT Programme was designed to build competency in:
Project Management

Supervision and Delegation

Budget and Finance Management

Supply Chain Management
The Union designed and managed the practical sessions as part of the programme, where the fellows put their management skills into practice. We also supported local trainers by providing them with the latest facilitating methods to teach these modules effectively.
A two-year long pilot of the IMPACT training launched in Kenya in 2016, and the resulting success led to the programme being launched in Bangladesh and Cambodia.
For more information about customised training with The Union, or to enquire about a tailored course for your organisation, please click the yellow button below.