Message from the Executive Director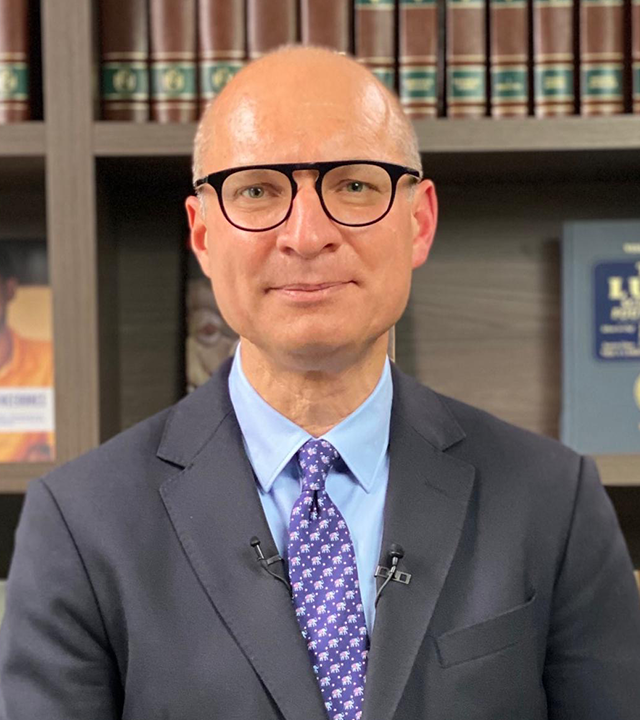 The Union World Conference on Lung Health has long been a trusted and vital meeting place for all those working in tuberculosis (TB) and lung health. With the ever-persistent threat of COVID-19 worldwide, creating a space for our community to gather, share and learn, as we have done for over 50 years now, is more important than ever.
For many in our extended family, the preventative practices introduced to help stop the spread of COVID-19 are all too familiar: mask-wearing, isolation, distancing from peers and loved ones – these are things survivors of TB know all too well. The lessons we have learned from our years fighting TB have prepared us for facing this new pandemic. We have the power to better understand COVID-19 and protect people, by bringing to light the cutting-edge science and research at the world's largest forum for those dedicated to ending the suffering caused by lung disease.
This year's Union World Conference comes at a critical juncture, providing a space to find solutions to the world's biggest lung health challenges amidst a global pandemic that threatens to reverse years of progress. Against this backdrop, the theme of the conference, 'Advancing Prevention,' has never been more urgent. We have neglected the principle of prevention for too long – and now, with health systems worldwide under unprecedented strain, COVID-19 brings fresh urgency to preventing lung diseases like TB, and those caused by tobacco use.
I am deeply proud to be welcoming you back to the Union World Conference later this month. Held virtually for the first time, it will include the introduction of a COVID-19 track, the first fully community-led Community Connect programme, and a virtual exhibition hall featuring trusted loyal supporters and innovative new partners. While we can't be together physically this year, the virtual conference format will offer advantages beyond those we have seen at any other conference. I hope you will join me at our most engaging, insightful and accessible conference yet.
The scientific programme will feature exciting new research relating to COVID-19 in pregnant women, short all-oral regimens for rifampin-resistant TB, national TB prevalence surveys in Southern Africa, COVID-19 links to smoking, global epidemics resulting from zoonotic diseases, and many more important topics.
As we all are at this time of great change, The Union is growing, learning and adapting to meet this ever-changing landscape of public health. In the midst of fighting this pandemic and struggling to adjust to new realities, I welcome this opportunity for The Union to reach you in new ways and create a better Union World Conference experience for the years to come.