Project Axshya Plus
Axshya Plus Project, is a new intervention in the field of TB prevention aligned with two strategic pillars of India's National Strategic Plan 2017-2025 - Prevent and Build. It is supported through The Global Fund Grant. The objective of the project is to establish resilient Axshya communities for a TB free India.
The project will also work in the areas of multisector engagement for collaboration with the National TB Elimination Programme, conduct research studies and technically supports the Public Financial Management Systems (PFMS).
The Treatment Regimens for Latent TB Infection (LTBI) management is the TB prevention component of the project. The aim is to directly implement strategic interventions in 107 priority districts, across seven states, and PFMS technical assistance in 23 states and one union territory.
The core thematic areas of the project are:
Implementation of t

uberculosis preventive treatment (

TPT) models for better programmatic management of TB prevention and care services will be done by two approaches:

Test and Treat model, which encompasses symptom screening of household contacts, testing for TB infection, preventive treatment and follow-up services

Treat only model, which includes symptom screening of household contacts, preventive treatment and follow-up services
Generation of evidence to understand the

magnitude and severity of Adverse Events among those receiving TPT and burden, feasibility and cost-effectiveness of LTBI implementation
Engagement of multisectoral stakeholders to mobilise resources for the programme
Continue to support

the

National TB Elimination Programme

in strengthening PFMS, including direct benefit transfers
Project geographies
Seven states, 107 districts (LTBI)

23 states & one union territories (PFMS)

Pan-India (multisector engagement)
Implementing partners: Catholic Health Association of India (CHAI) and German Leprosy and TB Relief Association (GLRA) - two states, 38 districts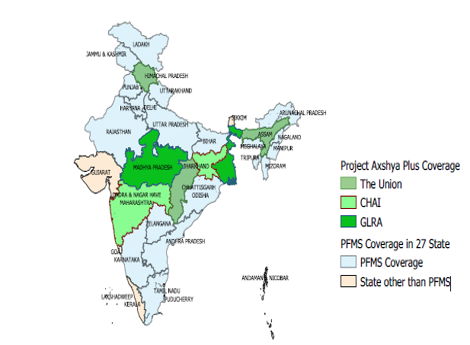 Expected outcomes:
Eight states and six union territories adopt TB workplace policy developed by the Ministry of Labour Employment

Eight states and six union territories establish inter-ministerial committees

2.16 million population to be covered in 107 districts across seven states

12 Memorandums of Understanding signed between Ministries and

National TB Elimination Programme

85%

of beneficiaries initiated on TPT

1.4 million household contacts initiated on TB preventive treatment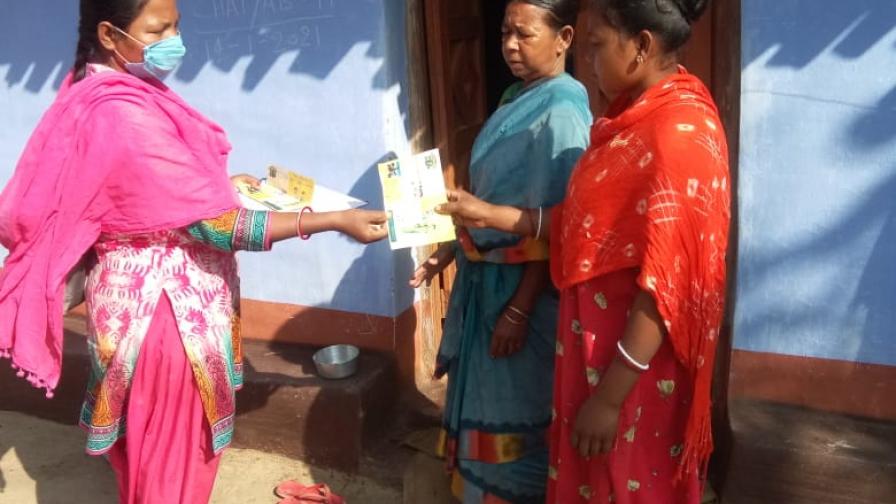 Agastina Bahanda is a dedicated community volunteer, in Goilkera of West Singhbhum, Jharkhand.
Initially due to COVID-19, she faced resistance from her family to undertake field activities and did not work from March to June 2020. As information became clear and mobility restrictions were minimised, she resumed work and adapted quickly to new norms.
In the community, she faced many challenges such as people not allowing her into villages or refusing to let her make a mark on their wall due to fear of stigmatisation. They also refused to give sputum as they had fear about what their samples would be tested for, but she help clear their doubts and fears. She engaged with the Sahiyas and Mundas (the village heads) and with their support continued her good work in the villages.
Her indomitable spirit became an inspiration for people in the community and two young men came forward to join the Project Axshya as volunteers. Agastina's achievements in 2020 include:
44,028 population covered
7,782 households covered
242 sputum collection and transportation completed
38

TB positive in all forms (bacteriological and clinically)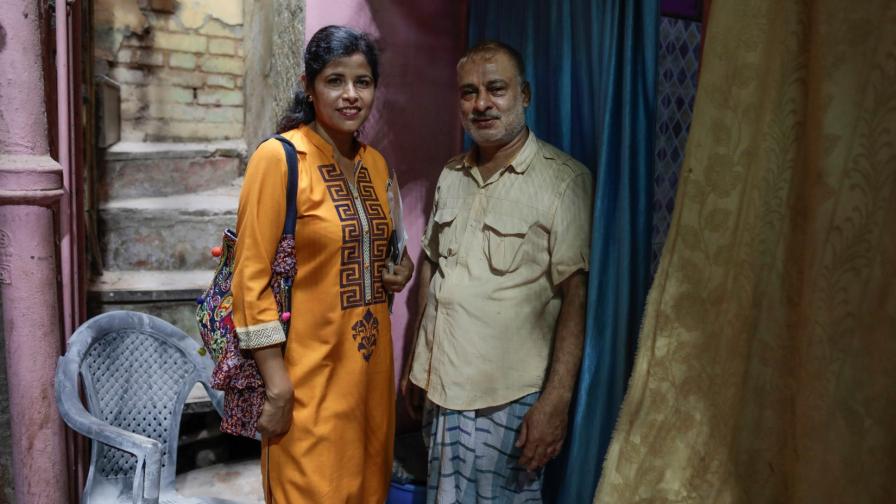 Working in tandem with the Revised National TB Control Programme (RNTCP), Project Axshya (meaning free of TB), has been able to reach key affected populations, enhance community ownership and create demand for quality services for TB control amongst communities who have the greatest difficulty in accessing TB diagnosis and treatment.
The Union's Project Axshya was launched in April 2010, and was financed by the Global Fund to Fight AIDS, Tuberculosis and Malaria.
Since its inception, Project Axshya has been guided by the given below principles:  
Universal access to quality TB services

Community participation in TB care and control

Sustainable interventions and equitable distribution of project benefits, especially amongst marginalised populations based upon social norms and gender-based discrimination
Initiatives taken under the project
An innovative intervention to increase awareness and case detection amongst vulnerable and marginalised populations residing in areas with poor access to health services. This was done through trained community volunteers, who conducted home visits to make the community aware of TB symptoms, identifying the chest symptoms and linking them for diagnosis and treatment.
Impact: Over 5.8 million households covered
District Hospital Intervention
An intervention to fast track people attending the Outpatient Department in high-load settings. A community volunteer was placed at the Outpatient Department who would accompany people with potential symptoms to a Designated Microscopy Centre for smear examination. This supported early detection as well as minimises transmission of disease to the other attendees in Outpatient Department.
Impact: 139 District Hospitals covered
Active Community Surveillance
Active community surveillance of the vulnerable population through the community volunteers led to continuous monitoring and screening of contacts of people with TB and linking them to diagnostic and treatment services.
Impact: Over 2,100 active community surveillance units established
The health camps were organised with the support of the District National TB Elimination Programme team. Conducted in the identified key affected populations and congregated settings to screen TB symptoms and get the identified chest symptoms linked with Designated Microscopy Centre for early diagnosis of TB.
Impact: 3,164 health camps organised
Empowering people with TB
Aimed to empower people with TB on their rights and responsibilities through the Patient Charter.
Impact: 24,447 people with TB sensitised on their rights and responsibilities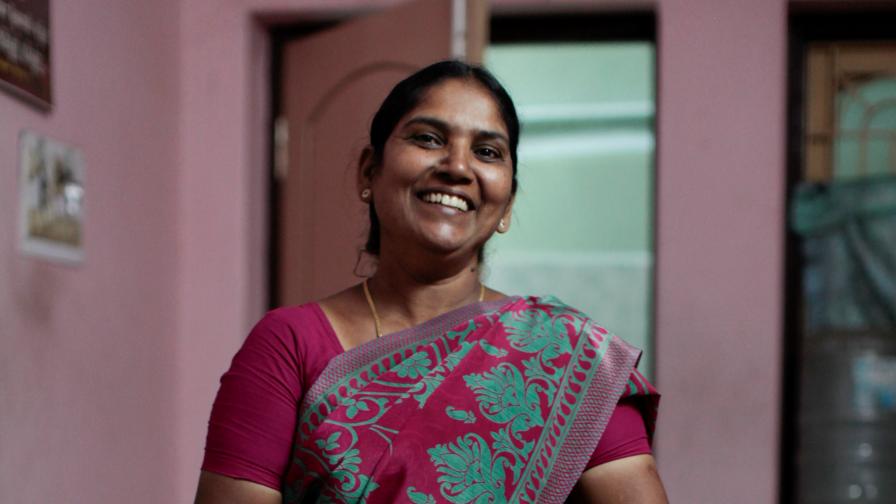 Jamuna, 55, lives a normal life after being cured of TB. She was photographed in her home in Chennai during a visit from staff partnering with The Union's Project Axshya. India has the highest number of people with TB in the world, accounting for 25 percent of the global burden. The Union's Project Axshya works in partnership with seven sub-recipient partners, a local network of NGOs and more than 15,000 volunteers to provide innovative TB interventions designed to serve traditionally hard-toreach and at-risk populations.