On International Women's Day 2023, we celebrate all of the inspirational women at The Union, as we stand for opportunities for all and against inequality.
The Union is a diverse organisation, with female staff, consultants and members across the world in a variety of roles and fields. Today we shine the spotlight on just a few of these incredible women.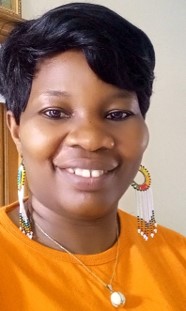 Dr Olivia Mbitikon Dotar
Senior Technical Advisor, Tuberculosis Department
What is your role at The Union and what does it involve?
My main role is to contribute to the implementation of The Union's activities in Francophone Africa by providing technical support to national tuberculosis programmes and by working closely with partners involved in the fight against tuberculosis.
I cover the implementation of the Contributing to the Elimination of Tuberculosis in Africa (CETA) project in the Central African Republic, Senegal, Cameroon and Burkina-Faso.
What inspired you to become a public health expert?
After graduating from medical school, I had the chance to work in the national tuberculosis programme in my country. This was an important first step in public health for me, as my medical training focused much more on clinical medicine.
This first professional experience in the management of a health programme (specifically TB control) gave me an insight into public health and pushed me to become an expert in this field.
This allows me to make a broader and more strategic contribution to the various health issues in my country and in the various African countries I support.
What would you say to encourage others to get involved in public health?
Based on the knowledge and experience I have gained in public health, I would say that it is a field that is constantly in motion. It is facing challenges in the fight and response against diseases in general and particularly against emerging and re-emerging diseases.