Immaculate, 11 years old, and her mother were diagnosed with HIV. As part of a research project, led by The Union, Immaculate has taken tuberculosis (TB) preventive treatment to reduce the risk of TB infection and improve her quality of life. This is her story told with help from her mother, Flavia.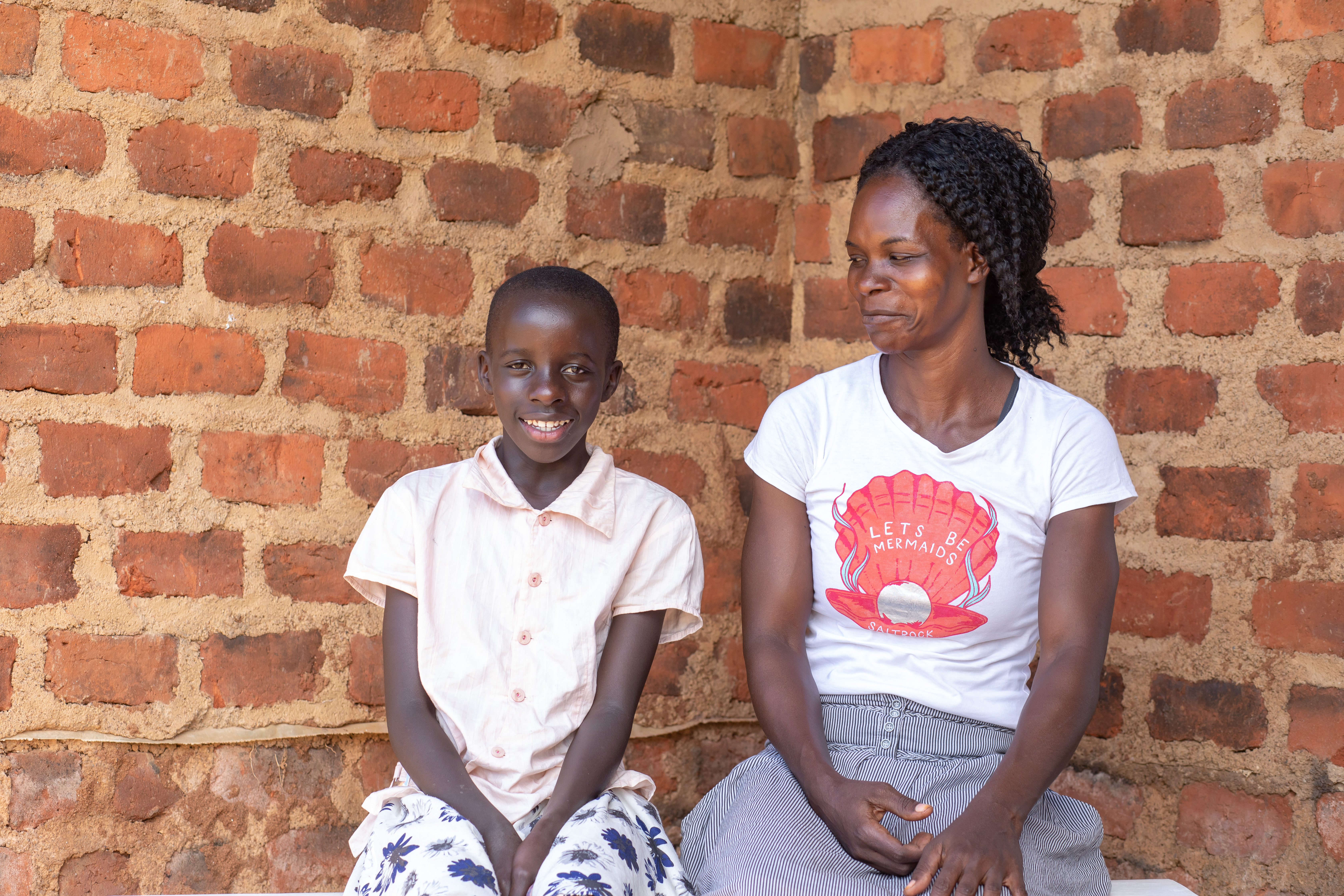 Flavia explains: "Immaculate has always been a healthy and active child, who likes plaiting hair and "okwepena" (dodge-ball) during her free time. Mathematics is her favorite subject at school and "matooke, rice and Ground-nuts" is her favorite dish.
"In 2022, immaculate and I started to get sickly frequently. I decided to visit the hospital to have both of us tested. We were tested and found out that we were both HIV positive.
"At this time, the doctors decided to do further testing for TB since we were found to have HIV. Immaculate didn't have any signs and symptoms of TB, but the doctors told us about TB preventive therapy (TPT) – medicine that would help lower her risk of developing TB.
"Immaculate was started on TPT and would take it for six months. I made sure she attended all of her appointments and that she took her medication at the same time every day.
"During medication, she didn't have any challenges and she completed the treatment successfully. Immaculate's success in completing her TPT had a positive impact on her life, I could feel and see her stronger and more empowered to continue with her studies.
"Visiting the health facility has never been a problem for us because we want to live and be healthy and I didn't mind the healthcare workers visiting us at home for treatment support."
Today, Flavia is a vocal advocate among her friends for TPT and is proud that her daughter was able to complete treatment. Flavia shares her story with others and encourages them to take steps to protect their health.
The 'Evaluation of Adherence, Completion, Events for Tuberculosis Preventive Treatment (ACE TPT) among PLHIV, including CLHIV, in Uganda' project is exploring how TB preventive treatment can be improved for people living with HIV, including children living with HIV.