Associate Professor Justin Denholm is a member of The Union and serves on its Ethics Advisory Group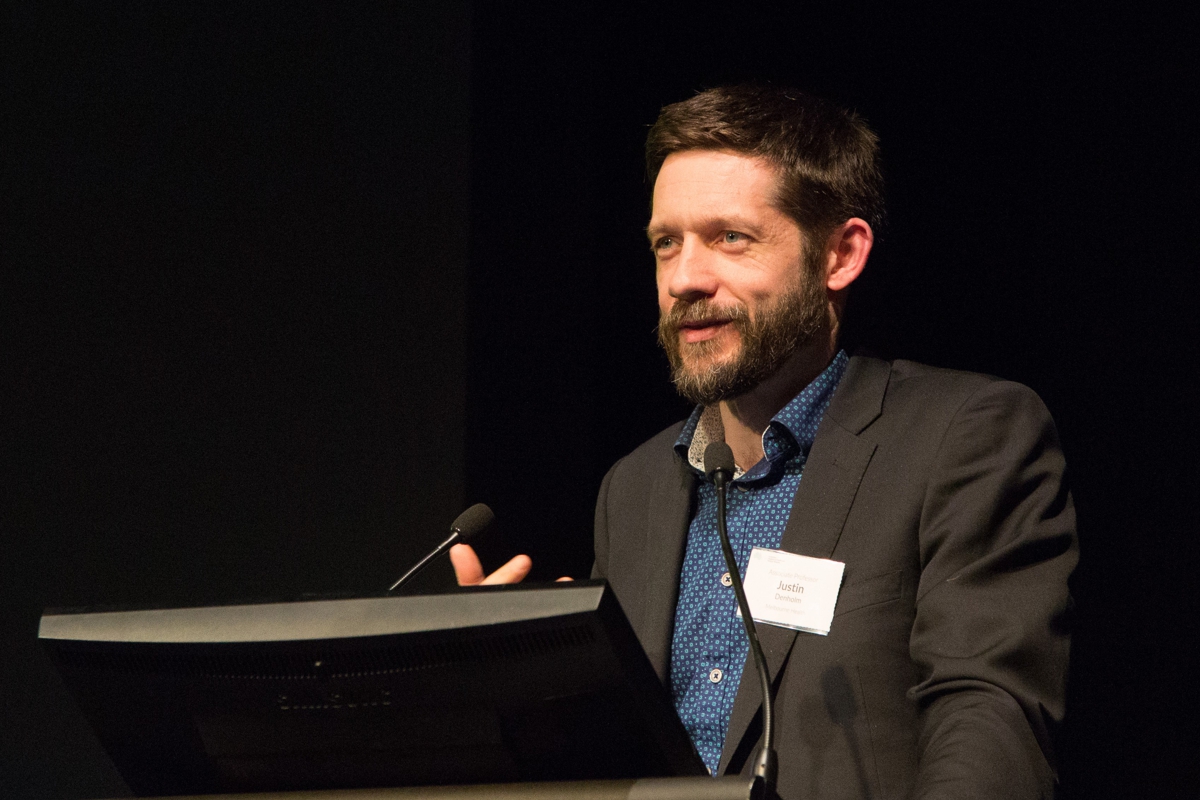 "One of the most powerful aspects of our work is about solidarity; the fact that we are a global community working together rather than one-way benefactors is critical."
Associate Professor Justin Denholm is a member of The Union and serves on its Ethics Advisory Group (EAG), which provides the organisation with ethical guidance on research protocols. This body is made up of six to eight Union members who review study protocols for any research proposal funded by The Union or in which a Union staff member or consultant is the principal researcher or co-author.
"The major part of the EAG's work is in serving as an institutional ethics committee, often in parts of the world with limited access to local research ethics review. We are especially kept busy by the great work of The Union's Centre for Operational Research, which encourages and supports a large number of programmatic research projects around the world. It's a privilege to be supporting high quality, ethical research in TB and lung health in this way."
A key role of the EAG is to safeguard the dignity and rights of study participants. A/Prof Denholm comments "We review research protocols and engage with researchers to make their proposals as strong as possible. Our work is also to drive higher ethical standards even before a protocol is developed, and we contribute to operational research training programmes and other ethics education through the regional conferences."
Through his work with the EAG and other Union members, he has built connections with a group of people with similar focus and priorities.
"One of the most powerful aspects of our work is about solidarity; the fact that we are a global community working together rather than one-way benefactors is critical.
"This expresses itself in all kinds of ways, but I especially love the way that The Union consistently works on strengthening local capacity, including education, research, training and programmatic support. In the long term, we're all passionate about seeing the most affected communities in the world free of the burden of TB."
Denholm trained as an infectious disease physician; he has worked in medical practice for 17 years and loves the ongoing direct contact with patients and their families. In parallel, he has also trained in bioethics, finding the combination of ethics and clinical practice "enormously useful and rewarding."
TB has also been a longstanding professional interest, ever since he had a medical student placement in Botswana in the late 1990s: "I've been very much drawn to engage with this disease with so much impact, stigma and history; there's a weightiness to tuberculosis that I feel with each affected person I work with, and a real chance for us to change the future."
"I'm really energised by the TB elimination agenda, which has been a wonderful catalyst for us. There are many programmatic and ethical challenges around this, too, but ultimately the focus is exactly right – we want to see a world where everyone is free of the pain and suffering caused by TB, and TB elimination is where we should all be aiming."
Denholm's passion for collaboration has extended across all aspects of his professional life. One of his career highlights was establishing a new Victorian Tuberculosis Program, where he now serves as Medical Director, based at the Doherty Institute for Infection and Immunity, in Melbourne, Australia. He describes it as "a collaborative institute, which brought together clinical, public health and laboratory services for coordinated TB programme activity." He says, "It's been a very exciting time, with a real opportunity to bring the best of scientific advances into the best possible care for sick people and their communities."
Issues of ethics has been gaining in popularity among The Union's members. While only a few members can serve on the EAG at any time, a new TB and Ethics Working Group was launched to provide an avenue for those who wish to engage on important ethical issues.
"I'm very keen to see every member of The Union see themselves as an ethicist, and include moral reflection and questioning in their everyday practice."
Denholm feels fortunate to be involved in so many groups and organisations. In addition to The Union and the Victorian Tuberculosis Program, he is a member and founding Chair of the Australasian Tuberculosis Forum, which offers advocacy and support for the TB community in the Asia-Pacific Region. He also supports the work of TEAR Australia, which works in food, literacy and water access community development projects around the world. As a consequence, his weeks are varied, incorporating a whole host of tasks, from contact tracing and public health work, to clinical TB care, research and policy work. He spends time on community and health care worker education, running community information sessions on TB as part of contact tracing programmes and recently produced a series of videos for helping general practitioners diagnose and treat latent TB infection.
In this work he aligns himself with The Union's core goals: "There's a simplicity there that cuts right to the heart of what we do, and keeps the emphasis on alleviating the impact of tuberculosis on those who are most vulnerable."
Union membership is a mechanism by which people can come together, sharing this emphasis: "Being a member of the Union is about joining a global community, and being part of a conversation about our collective life. I really value the ways in which it allows me to connect with discussions about the most important issues facing us internationally, and to stay in touch with new ideas through the IJTLD and PHA. I particularly love coming to the conferences and being involved through the working groups, and I'd encourage all members to join the working groups and get the most out of your membership."  
For him, it is that sense of connection and synergy which makes it so satisfying: "I love to connect people, and I often think that my most significant contribution to groups comes from bringing together quite different people, and seeing groups become more than the sum of their parts – that's very satisfying."
Union members can update their user profile to find out more about the work of the TB and Ethics Working Group.