Taking place this week against the backdrop of a global pandemic, the 51st Union World Conference on Lung Health offered a crucial, cutting-edge scientific and community programme. Held for the first time entirely online, the Union World Conference fell during the official centennial of The Union, providing an opportunity to mark a hundred years of leadership in lung health.
This was a conference marked by global luminaries, signifying the vital importance of our fight against tuberculosis (TB) and lung disease. At the opening ceremony, President Bill Clinton thanked The Union for its remarkable work at this vital time with the emergence of COVID-19.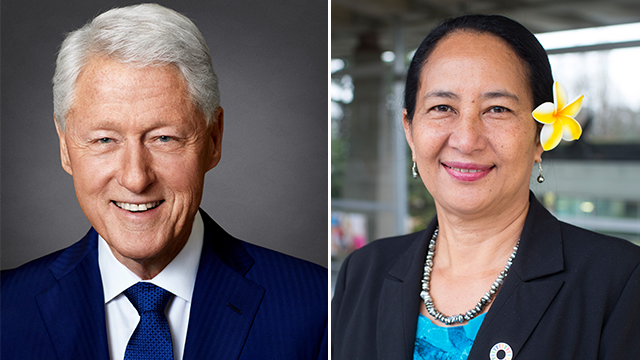 The conference also highlighted the critical role of nurses and affected communities, with Elizabeth Iro, Chief Nursing Officer for the World Health Organization, saying "Without nurses and healthcare workers we cannot achieve health for all or end diseases like TB."
TB survivors played a central role in the conference. Tamaryn Green, a TB survivor and former Miss South Africa, spoke about how she was afraid of disclosing that she had TB because of her public image. Green made a hopeful plea "let's break the stigma, hand in hand, side by side, and let's defeat this disease and see a brighter tomorrow."
There was considerable focus on the impact of COVID-19, as well as its effect on marginalised communities and TB globally. Plenary sessions drew on the conference theme, 'Advancing Prevention', focussing on the urgent need for better TB prevention tools. There was also a focus on the future of TB policy after the United Nations High-Level Meeting on Tuberculosis in 2018, and a closing push on the urgent fight against tobacco industry greed, and the harmful impact of smoke.
On the first day, important results were released of a new global study on the acceptance of a potential COVID-19 vaccine, demonstrating widespread hesitancy to the vaccine in Europe and the United States. News was also released on COVID-19 rapid testing and the impact of the novel coronavirus on pregnancy.
There were crucial breaking news announcements on TB, including promising new data demonstrating that treatment time for people living with TB can be reduced by a third, and data showing the cost of not ending TB by 2030 will be US$3 trillion.
This year for the first time, Community Connect was comprised of nothing but content solely created, reviewed, selected, and programmed by communities. Affected communities and civil society have been actively engaged in ensuring that TB and other lung health care has still been prioritised this year alongside COVID-19.
TBScience 2020, a Union World Conference side event in previous years, which is devoted to basic and translational TB research, was this year incorporated into the main conference programme.
In the closing session, José Luis Castro announced his upcoming departure as Executive Director of The Union, saying "It has been my honour to serve as the Executive Director of this unique and crucial organisation. Whether it's COVID-19, TB, air pollution, or all of the diseases caused by smoking tobacco, many of the most critical health challenges people face today are respiratory. These are exactly the problems that The Union knows how to solve. And I know that we will solve them.
"That is because The Union's people are among the most intelligent and committed people I have ever known. I have valued my time with The Union more than I can express, and I look forward to remaining your partner." The Union's President, Professor Guy Marks will step in as interim Executive Director for the coming months, until a permanent appointment is made.
Please note that all conference sessions and e-posters are available for registered conference participants to watch on demand within the conference platform until 30 November, thereafter content will be accessible to Union members only. Become a member today.