The Union's Community Advisory Panel (UCAP) is a voluntary group of engaged members of affected communities and civil society who advise The Union's board and management on how to best address the needs of affected communities and civil society across the organisation. UCAP also leads the coordination of Community Connect at the Union World Conference on Lung Health.

Current members of UCAP are:
Chair and Europe representative: Zahedul Islam
Africa representative: Tariro Kutadza
Asia Pacific representative: Eva Naznin
South-East Asia representative: Priyanka Aiyer
Affected Community representative: Erman Varella
Affected Community representative: Phumeza Tisile
Affected Community representative: Ajaz Akhtar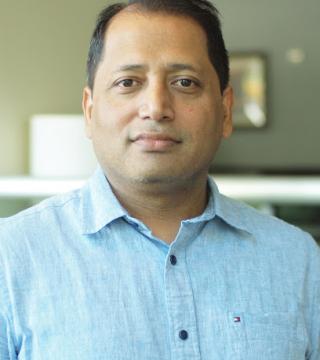 Zahedul Islam, Chair and Europe Representative
Zahedul is Director of Treatment, Procurement and Supply Management at Alliance for Public – Ukraine. For over 15 years, Zahedul worked with Medecins Sans Frontieres in West and Central Africa, India, Central Asia and Eastern Europe in positions including Head of Mission and Country Director. He has an MBA in Public Health Management. He is a civil society representative on the WHO Access to COVID-19 Tools Accelerator platform, executive committee member of STOP TB Partnership Ukraine and a member of Medecins Sans Frontieres - South Asia board of directors.