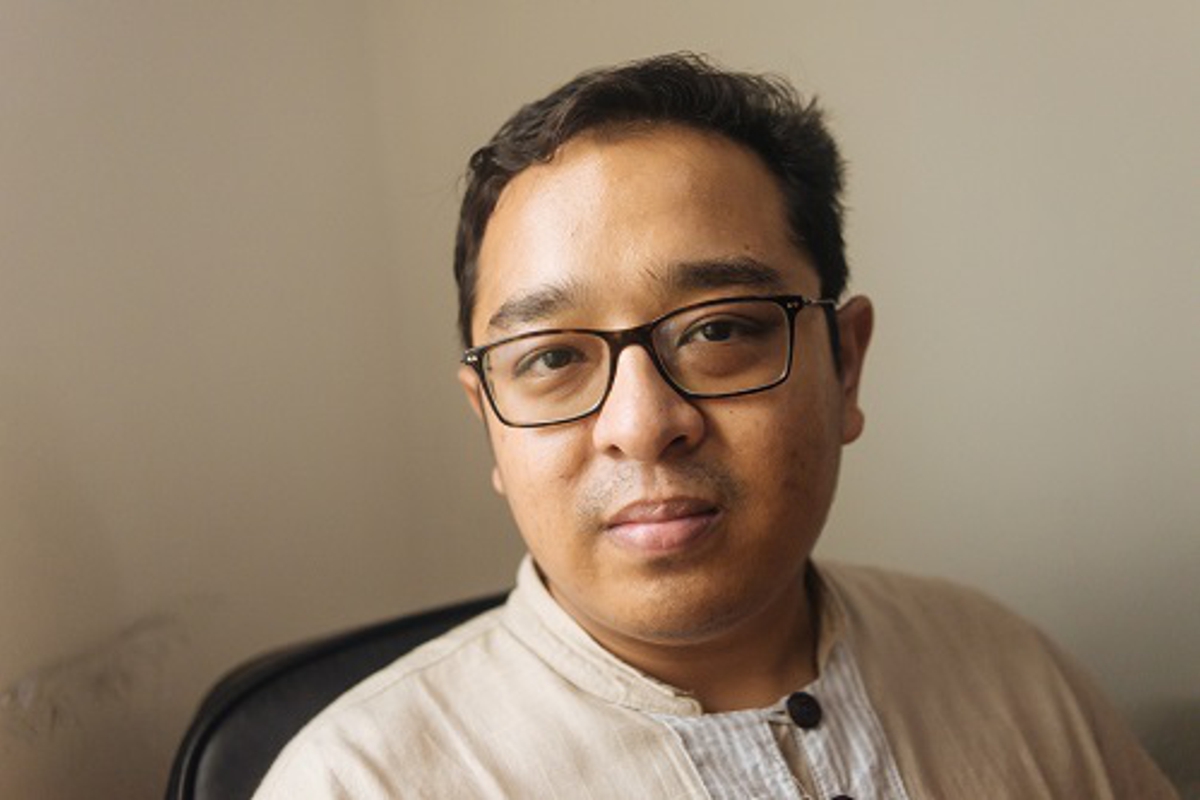 Dr Thet Ko Aung has worked with The Union for over 10 years, ever since he graduated as a medical doctor from the Mandalay University of Medicine in 2008.
"At medical school TB and HIV were fascinating diseases to study. HIV in particular as it is a systemic disease, which compromises the immune system and affects the entire body. At that time, TB and HIV were some of the most urgent health issues in our country -- so initially it was a very practical decision to work in this field. Everyone had heard of the IHC clinic in Mandalay because it was the only place you could get antiretroviral therapy (ART) free of charge. I knew I wanted to get involved."
When the IHC Programme began in 2005, Myanmar's HIV epidemic was recognised as one of the most serious in Asia -- there was little funding for HIV treatment or prevention. That same year, The Union was first funded to build a limited programme to treat patients co-infected with TB and HIV in Mandalay, Myanmar's capital city. It began with 190 patients.
"After six months of volunteering for the IHC I was appointed as its medical officer. Early on I worked mainly with paediatric patients. Most of these children were very sick with the burden of two serious diseases that were also hugely stigmatised at the time. Significant stigmatisation of course has a devastating impact on the economic wellbeing of a family unit. Which again has a knock on effect, and a detrimental impact on health. All this experience made me more determined to do what I could.
"We soon saw the impact of the IHC. At first many patients that came to us were already very sick. This added to the fear factor and stigma surrounding TB and HIV. But as we were able to assist people with treatment earlier, they did not become as sick."
Funders also saw these results, and that the IHC's sustainable approach was a good long-term investment. Working 'in, by and with the public sector' led the IHC to operate alongside and within the existing infrastructure of hospitals, laboratories, and the National AIDS and TB Programmes. Where necessary infrastructure did not exist, the IHC built the required capacity and resources.
Having attracted additional budget, in 2010, the IHC Programme extended its provision of care, offering ART to patients that were not co-infected with TB. It also expanded geographically.
"TB and HIV are both preventable diseases, so a public health approach was vital to turning these epidemics around in Myanmar. After five years at the IHC I decided to specialise in public health and received additional training to achieve this."
Promoted to manager and then Senior Coordinator of the IHC Programme, in the day-to-day Thet Ko now manages relationships between the programme, its funders and public sector partners. And he provides leadership for the IHC's technical and programmatic strategy. The IHC programme this year supported 30,718 patients with ART, treatment of opportunistic infection, and counselling in 37 townships across the country.
The project now incorporates laboratory operations and management – to monitor patients' bloods and viral load; counselling, home-based care and follow-up tracing; clinics for the prevention of mother-to-child HIV transmission; collaborative working with the volunteer network People Living with HIV, as well as the Ministry of Health and Sports National AIDS and TB Programmes.
"The IHC has grown considerably over the last ten years. And it is the way that it has grown that makes me most proud. Over the years non-governmental organisations and charities have provided assistance on various issues, including HIV / AIDS. For the most part they do excellent and valuable work. However, when they leave, a big hole is left in our infrastructure. The way The Union works here is the exact opposite. All our investment and development work is with a view to the long-term benefits for the people of Myanmar. We are building the structures, systems, skills and expertise into the public health sector – so the investment will remain.
"As well as being effective, it is attractive to funders, and that is why we have been able to grow our work so significantly. The government is now increasing their investment in this work year-on-year, so ultimately the programme can stand independently.
Thet Ko is also proud of a recent venture – to develop a People Living with HIV Network group for young people. Launched last year, the group now has 20 members. They are trained to counsel and support peers who are diagnosed with HIV. These young counsellors work alongside paediatric doctors at Mandalay Children's Hospital, encouraging young people to take their medication and supporting them through any stigma or worries related to HIV.
"We are now working towards the United Nations 90, 90, 90 goals for HIV. Although we are on track to achieve them by 2030, we do not yet have the funding levels required. The issues are around human resources, laboratory capacity, and funding for drugs. The government is scaling up investment, but we will need more to meet these targets. We have come so far in the last ten years, I am confident we can meet this next challenge."
"When people ask what I do, I often think about our very first patient in the IHC Programme. When he first came to us, HIV was widely considered to be a death sentence. Now, 13 years on, we are still in touch with this gentleman. He works hard and is investing in education for younger members of his family, as well as making significant contributions to key aspects of his local community. My work is a real privilege."