Until recently, the World Health Organization (WHO) TB treatment guidelines recommended treatment regimens that lasted 20-24 months and required frequent injections, which posed a significant burden both for patients and for health systems tasked with administering treatment. Permanent hearing loss is a serious side effect of the injected medicines used to treat MDR-TB.
The Union used an operational research approach to test a shortened treatment regimen for MDR-TB. The study first demonstrated a greater than 80% success rate in Bangladesh, Cameroon and Niger and The Union continued to work to develop and implement shorter more effective regimens for the treatment of MDR-TB.
​​​​​​​STREAM clinical trial to test first all-oral MDR-TB treatment regimen
Given the duration and poor outcomes from the long MDR-TB treatment, The Union established he world's first multi-country randomised clinical trial to test the efficacy, safety and economic impact of shortened MDR-TB treatment regimens, the Standardised Treatment Regimen of Anti-TB Drugs for Patients with MDR-TB (STREAM) trial.
STREAM was initiated by The Union in 2012 with its main partner, the Medical Research Council Clinical Trials Unit at University College London, and now implemented with various global partners including Vital Strategies.
Final results were published in the New England Journal of Medicine from Stage 1 of the STREAM randomised clinical trial show that a 9-11-month treatment regimen is as effective in treating MDR-TB, when given under trial conditions, as the 20-24-month treatment regimen recommended in the 2011 WHO guidelines.
Stage 2 of the trial, which is currently ongoing, is expected to contribute additional evidence to guide future decisions about the use of more tolerable, all-oral regimens.
Read more at treattb.org.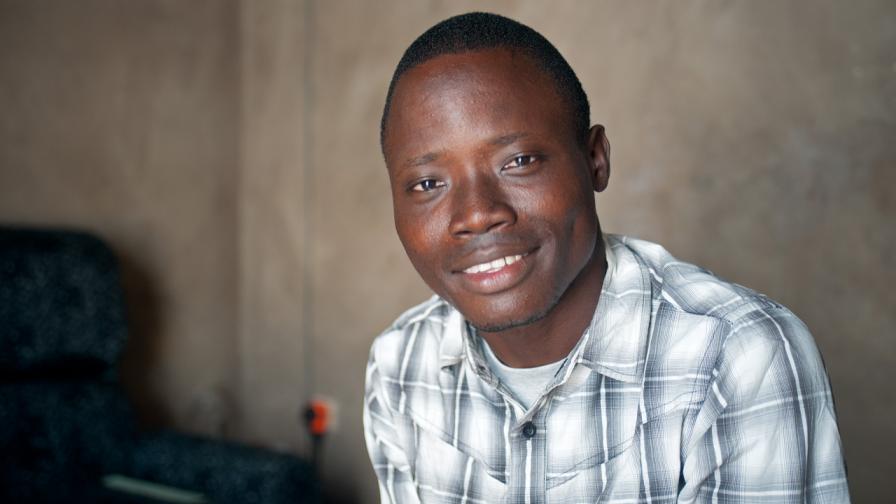 Victorien lives in Benin. He contracted TB at 18 years old, but after treatment, he was diagnosed with MDR-TB, at which point he was included in the nine-month study. He finished his treatment in 2013 and went on to studying a chemistry, biology, geology joint degree at university.
Victorien is now active in outreach efforts to educate people about TB and works with community groups to conduct education and TB screening. He volunteers with the Red Cross to work towards reducing the stigma and the misinformation around TB in the community.
Photo credit: Will Boase / The Union
Operational research in francophone Africa
In parallel to the STREAM trial, The Union implemented an operational research study into the STREAM stage one, short course regimen in nine countries in francophone Africa.
The study began in January 2013 and was concluded in 2016. The objectives were to evaluate the effectiveness and the tolerance of this shorter treatment delivered under programme conditions. After having standard clinical and laboratory examinations, the patients received treatment under strict daily observation. Their clinical and bacteriological responses to the treatment were followed-up monthly until their treatment was completed and thereafter for two years.
The results showed that among the 1006 MDR-TB patients included in the study, 72.4 percent were cured, 9.2 percent completed treatment with 7.8 percent dying. Treatment success did not differ by HIV status among survivors. Read the full results.
This study was funded by Expertise-France/5% Initiative.
From 2020, the WHO released guidelines urging countries to enable access to shorter, all oral, regimens for MDR-TB.