On 20 October 1920, representatives from 31 countries, recognising that a global health crisis – tuberculosis – could not be defeated without international collaboration and knowledge sharing, came together and founded The Union. One hundred years later, as the world struggles to confront a new infectious respiratory disease – COVID-19 – our founders' vision remains as relevant as ever.
As The Union celebrates its one hundredth birthday, we also embark upon the first-ever virtual Union World Conference, in an Opening Ceremony unprecedented for its line-up of international luminaries.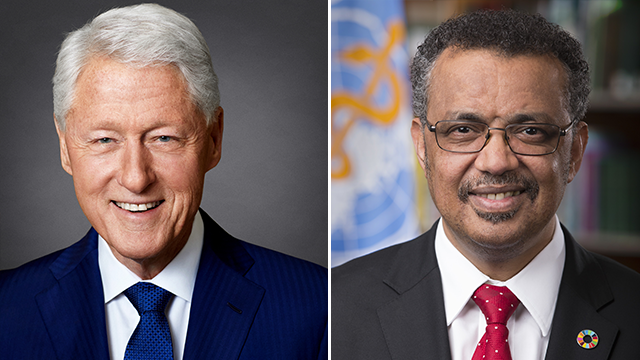 President Bill Clinton thanked The Union for its remarkable work in the fight against tuberculosis (TB) and lung disease, and with the emergence of COVID-19, that the Union World Conference comes at an important time. Highlighting that TB transmission is increasing, reversing the progress made in recent years, he said: "We cannot afford to make this devastating set back permanent" but instead have an opportunity to "reimagine our future", "seize the moment", and "eliminate COVID-19 and TB and improve treatment for all other pulmonary illnesses."
World Health Organization Director-General, Dr Tedros Adhanom Ghebreyesus, stressed that the world cannot allow the pandemic to become an excuse for failing to deliver on the commitments made to end TB, tobacco and air pollution: "The pandemic will end, but TB, tobacco, air pollution and other lung diseases will continue to steal the breath and life of millions of people every year."
Like President Clinton and Dr Tedros, the internationally recognised and highly respected South African performer, global health advocate and humanitarian, Yvonne Chaka Chaka, focussed on the opportunities ahead of us. Although she described COVID-19 as "the crisis of our generation", she went on to say that it also provides the opportunity to re-think our health systems, to bring access to health care to the forefront, to focus on health security that puts people before profit, and to build robust health systems through global solidarity.   
UNAIDS Deputy Executive Director, Shannon Hader spoke of how the Union World Conference theme - Advancing Prevention – must be a call to action, and that we cannot let COVID-19 be an insurmountable hurdle to progress in preventing TB and HIV. She called for community-led aggressive investment in the COVID-19, TB, HIV and future pandemics, and global solidarity. 
After attending last year's Union World Conference in Hyderabad, UK Film and TV Actress and The Union's TB Ambassador, Claire Forlani, shared her appreciation for the role of community, saying that the experience had taught her that "to end any kind of epidemic, you need community to be up front and centre of the response." She went on, "Twelve months later, in the middle of the COVID-19 pandemic, I believe this to be truer than ever."
Katherine Maher, CEO of the Wikimedia Foundation, talked about Wikipedia and the importance of supplying accurate and high-quality medical information as one of the primary sources of information during the COVID-19 pandemic. She said: "[Wikipedia's] only goal, mission and aspiration is to make more knowledge available to the world and to enable everyone to participate in its creation." 
People who have survived TB and lung disease play a central role in the Union World Conference. Tamaryn Green, a TB survivor, spoke of her personal journey following diagnosis and how she hid her status because of the stigma attached to the disease. She said: "Let's break the stigma, hand in hand, side by side, and let's defeat this disease and see a brighter tomorrow."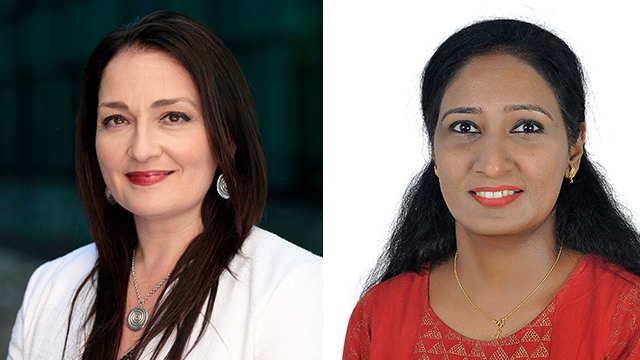 Divya Sojan has worked as a nurse in India for 11 years and during this time has had TB three times. Her description of this unique and traumatic experience of TB treatment, leaving her with mild hearing and vision loss, gave valuable insight into the discrimination and stigma she suffered, a process which she says meant she "learnt the value of being heard."
The Opening ceremony also featured President of The Union, Prof Guy Marks, along with The Union's Executive Director, José Luis Castro and Chair of the Coordinating Committee of Scientific Activities, Dr Keren Middelkoop, who celebrated the work of The Union over the past hundred years, welcoming delegates to the conference and promising an exciting programme of diverse and innovative content.
The 51st Union World Conference on Lung Health has now officially started, as The Union's first ever, entirely virtual event, and will close 24 October 2020.