Professor Guy B Marks is President-Elect of The Union which means he will take over from the current President at this year's Union World Conference in Hyderabad.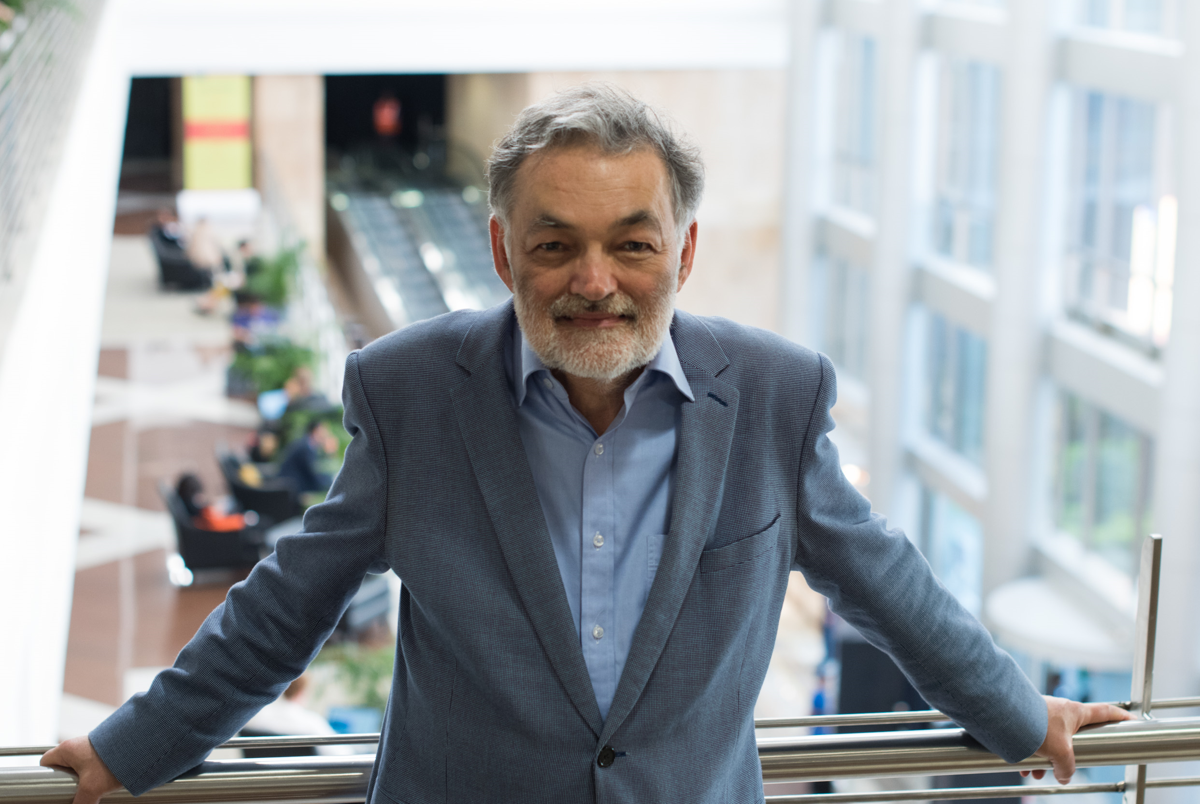 Professor Guy B Marks is President-Elect of The Union which means he will take over from the current President at this year's Union World Conference in Hyderabad. He is also Editor in Chief of the International Journal of Tuberculosis and Lung Disease (IJTLD). Having been involved with The Union for 30 years, Prof Marks is animated about the future of the organisation and the opportunities afforded by his forthcoming presidency:
"I am excited about the prospect of making an important impact on the burden of tuberculosis (TB) and lung disease. I believe we are on the cusp of major breakthroughs – I look forward to The Union making a key contribution."
Prof Marks first became involved with The Union at a Union World Conference in the early nineties. One of his major contributions to the organisation has been in his role as Editor in Chief (Lung Diseases) of the IJTLD since 2012. He is also a former Chair of the Lung Health Scientific Section.
"The strength of The Union is its diversity; a multifaceted organisation that is a challenge to understand. This makes it both exciting and thought-provoking.
"This diversity stems from the broad spectrum of work undertaken, including technical assistance, knowledge generation and dissemination and advocacy activities."
For Prof Marks, this diversity comes not only through the wide range of work The Union undertakes, but through its constitution as a global membership organisation:
"On joining The Union, new members identify with the purpose, values and mission that The Union embodies. They also contribute to the collective power of The Union to achieve its goal of eliminating TB and reducing the burden of lung disease worldwide. This is particularly relevant to many individuals and to smaller organisations; joining The Union makes it more likely that they can achieve their goals."
Prof Marks was born in Sydney, Australia, where he has lived for most of his life and where he trained as a respiratory physician.
"From 1989 to 1992 I did a PhD in asthma epidemiology with Professor Ann Woolcock at the University of Sydney. During my PhD, I developed a 'quality of life' questionnaire for use in asthma clinical trials and undertook research on environmental causes and treatments for asthma. It was Ann who introduced me to The Union."
Prof Marks identifies Prof Woolcock as a source of great inspiration: "Ann Woolcock was my mentor from 1989 until, sadly, she died prematurely in 2001. She was a great scientist, physician, teacher, advocate and leader. She was an inspiration to many who worked with her and I feel privileged to have been able to learn from her. Her commitment to lung health, to science, and to global collaboration continues to inspire me."
From 1994-2007, Prof Marks was Head of the Department of Respiratory Medicine at Liverpool Hospital in Sydney. "Since then I have continued to work as a respiratory physician at that hospital, but over the past decades I have become increasingly committed to research."
In collaboration with colleagues Associate Professors Greg Fox and Nguyen Viet Nhung and Dr Nguyen Thu Anh, and many others, he has undertaken a series of important studies in Vietnam that, he hopes, point towards a bold new strategy for TB elimination. These cluster randomized trials use existing tools in innovative ways to break the cycle of disease, transmission and new infections with the aim of accelerating the decline in TB incidence.
In his capacity as Scientia Professor at the University of New South Wales, he leads research groups on tuberculosis, adverse health effects of air pollution and chronic respiratory disease.  
It is in his future role as Union President, however, where Prof Marks foresees making his biggest contribution to date: "I would like to have a role in enhancing the culture of The Union, as a values-based organisation that is respected and admired by all who engage with us."
The time ahead of him is both challenging and exciting, but Prof Marks knows he can rely on colleagues, students and his family and partner as sources of inspiration and support. He hopes that he will also have the time to continue his interest in exploring the outback of his vast homeland, Australia.
Photo credit: Woolcock Vietnam