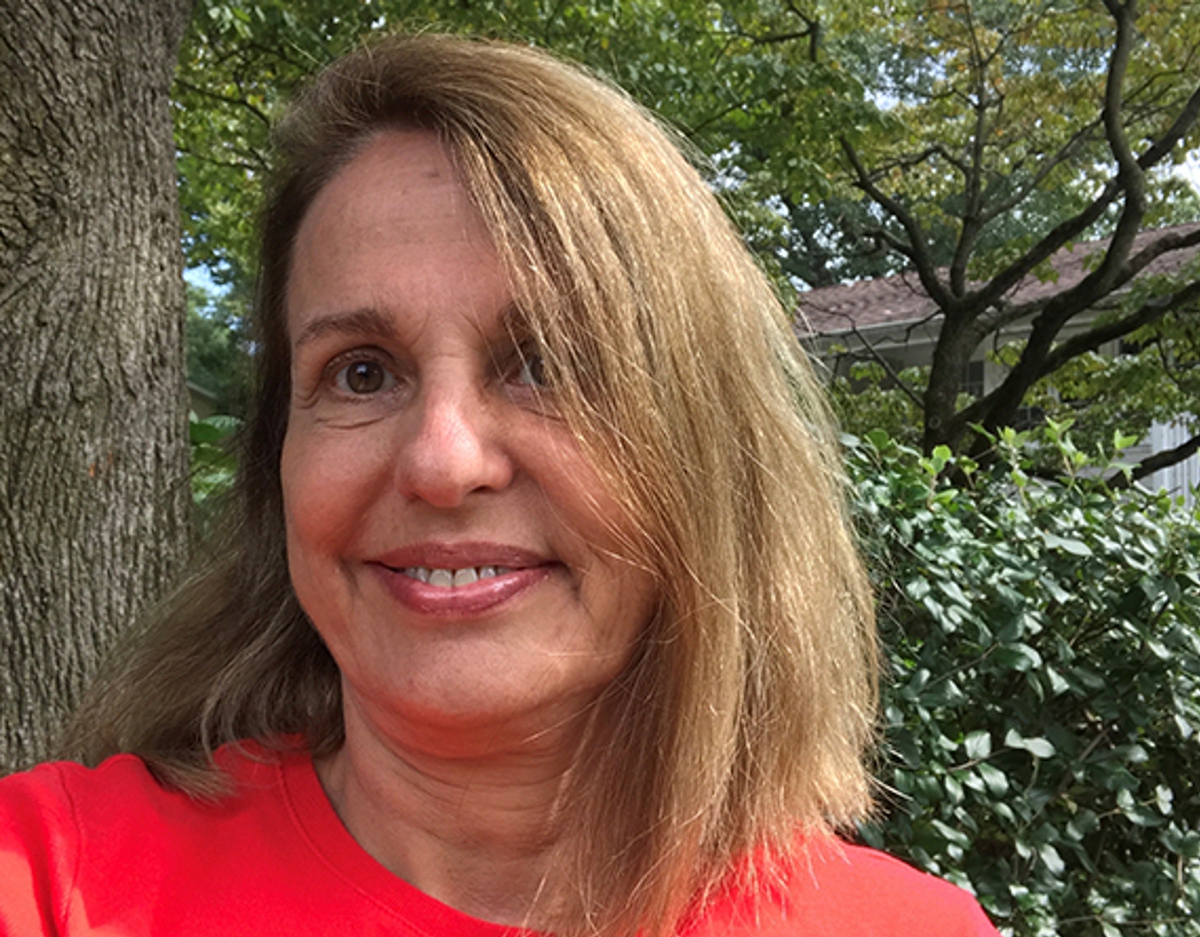 Anete Trajman is Secretary of the Union's TB Section. Based in Brazil, she is also about to become Programme Secretary for 2018-2020. 
Anete quotes Winston Churchill who once said, 'You make a living by what you get. You make a life by what you give,' to explain her life philosophy and work ethic and how she very much sees her role at The Union.
"I am happy and honored to contribute to The Union's mission," she says. This is due, in part, to The Union helping to change her life.
Anete graduated as an MD in Brazil in 1979 before completing her residency in Internal Medicine in Paris where, for 10 years, she lived, studied, worked, married, and mothered two 'wonderful' children. Upon returning to Brazil, she completed an M.Sc. and a Ph.D, respectively, at the Federal University of Rio de Janeiro, while already teaching Internal Medicine at Gama Filho University.
It was the 90s and HIV patients – undertreated at that time – were dying of opportunistic infections, mainly TB and Pneumocystis carinii (now renamed P. jiroveci). Other, non-HIV patients with TB had to be hospitalised for diagnostic procedures, such as pleural and lymph node biopsies and lumbar puncture.
From this field of clinical experience, Anete quickly became interested in TB and her research projects naturally started involving TB immunopathogenicity and diagnosis.
In 2010, she was invited to join the advisory board of the Brazilian NTP, of which she is still part, and having had experience in clinical practice, teaching and research in TB, this was her opportunity to contribute to management and policy making in the country and to participate in implementation research projects. She also held a position at the coordination of Parceria Brasileira contra a Tuberculose (The Brazilian branch of the Stop TB Partnership) and, from 2010 to 2012, she was the president of the Brazilian TB Research Network.
With her interest in TB came her involvement with The Union. Since 1999 Anete has been to 14 of The Union's world conferences and presented 36 abstracts. She has also authored/co-authored 15 publications in The International Journal of Tuberculosis and Lung Diseases and, in 2004, started reviewing manuscripts for it.
In 2016, those she had collaborated with proposed her for secretary of The Union's TB Section to which she was duly elected with over 70 percent of the votes. She is also soon due to become Programme Secretary (up to October 2020), which will involve participating even more in the scientific activities of The Union.
Many of the abstracts Anete has presented at Union conferences were written in co-authorship with her undergraduate and graduate students to whom she gives so much of her time.
For Anete, it is important that she teaches her students early on to give something back -   hence the Winston Churchill quote - and that being part of The Union and participating in its conferences is an excellent starting point. It is also, she feels, somewhat of a two way street.
 "I have tried to sponsor my students to participate in The Union's conferences including the North America Regional Conference.
 "You feel better when you give, when you contribute. I would say being a member is a two-way partnership."
For Anete that couldn't be truer. She explains how, attending a Union conference in 2002, altered the course of her life.
 "During the Union's Conference in Montreal in 2002, I approached Dr. Richard (Dick) Menzies to discuss a project on tuberculin skin testing (TST) and latent TB infection. It took me some courage to do so – only to find out how accessible and friendly he is, despite being so busy as the president of that conference.
 "The collaboration with Dick and his team at McGill University has been extremely fruitful, with exchange of students, various collaborative projects and relevant publications that recently led to changes in WHO recommendations for the treatment of latent and resistant TB. Dick's leadership, competence and companionship have been a reference in my professional life. Also, due to this collaboration, I am a visiting adjunct professor at McGill University."
Among the collaborators at McGill, Kevin Schwartzman, currently the vice-chair of the TB Section, has also been a role model for Anete, both as a 'brilliant academic leader' and as an activist at The Union.
These key alliances, forged at that 2002 Union conference, demonstrates for Anete just how important it is that she flies the flag for The Union among her students and that she gives what assistance possible to get them involved.
"The Union offers an excellent opportunity for collaboration, learning and actively changing the lung health scenario by fighting TB, tobacco use and promoting air quality. On one hand, The Union supports students and young researchers to participate in the region and world conferences on Lung Health. It also seeks to offer opportunities by supporting fund raising by international agencies. As a member, you have full access to The Union's publications and to the webinars. On the other hand, it offers the opportunity for members to actively participate in improving the world we live in."
Anete certainly plays her part in making all that happen. As secretary of The Union's TB Section she takes part in all TB officer's virtual meetings and teleconferences (an average of 4-5 yearly) and writes minutes of the general meetings that occur during the conferences. "In these meetings, we try to enhance the participation of members and to improve the contribution of The Union to members," she says.
She has also helped to organise a series of webinars, with the 'competent and enthusiastic support' of her colleague Anuradha Castan. Although not an obligation of a Secretary, Anete has also reviewed abstracts and award processes for past and upcoming conferences.
"It just takes a few hours of your availability monthly to be a Secretary and a lot of heart to do voluntary work."
It certainly seems that Anete is not lacking in heart or enthusiasm or dedication and her commitment to educating others has certainly been to the good fortune of one young man.
"I had the privilege to financially support the university studies of a Brazilian young man who would not have been able to graduate otherwise. He is now a biologist and biology teacher, the first person in his family to have graduated. This is his achievement, of course, but I feel lucky I could help change someone's destiny."
Despite this, Anete is incredibly humble. She does not even see herself as worthy of this 'achiever' profile interview but as someone who has just 'done her best'.
Though Anete has clearly dedicated much of her life to her work it hasn't all been work and no play.  "People, mainly students, tend to think I work all the time because of my many tasks. But I also dance, play tennis, and work out regularly. I love to dance. I have had samba dance classes weekly for the last 10 years.  Above all, I spend as much time as possible with my beloved three-year old grandson and I try to follow Ralph Waldo Emerson's advice who was a mid-19th century American philosopher.
"…..'to leave the world a bit better, whether by a healthy child, a garden patch, or a redeemed social condition; To know even one life has breathed easier because you have lived. This is to have succeeded'."