Last month, The Union met with the Prime Minister of Nepal to discuss strategies to prevent non-communicable diseases, tuberculosis (TB) and tobacco use.
According to Nepal's National Tuberculosis (TB) Prevalence Survey conducted in 2019, an estimated 117,000 people in Nepal are living with TB disease. While efforts to reduce TB in Nepal have led to a 3% annual reduction in new TB cases over the last decade, this decline is not on track to meet the United Nations Sustainable Development Goal to end TB by 2035.
Tobacco use is a significant public health concern in Nepal, with the 2019 STEP Survey finding that 29% of adults between 15-69 years of age were current users of tobacco in any form, with men accounting for 48% and women 12%. Of these, 17% were current smokers and 18% used smokeless tobacco.
The WHO Global TB Report 2022 estimates that up to 15,000 cases of TB in Nepal may be linked to tobacco smoking. According to research conducted in Nepal, current smokers were found to experience a delay in TB diagnosis and treatment that was twice as long as that experienced by non-smokers.
Dr Tara Singh Bam, Director of The Union Asia Pacific, and Mr Ananda Bahadur Chand, the Chair of Action Nepal, met with the Right Honourable Prime Minister of Nepal, Mr Pushpa Kamal Dahal.
During the meeting, the Prime Minister committed to implementing a tobacco control program effectively and including a provision of plain packaging on tobacco products in the amendment proposal of the tobacco control law. The Prime Minister has also emphasised the allocation of adequate resources and the revision of TB control strategies to achieve TB elimination.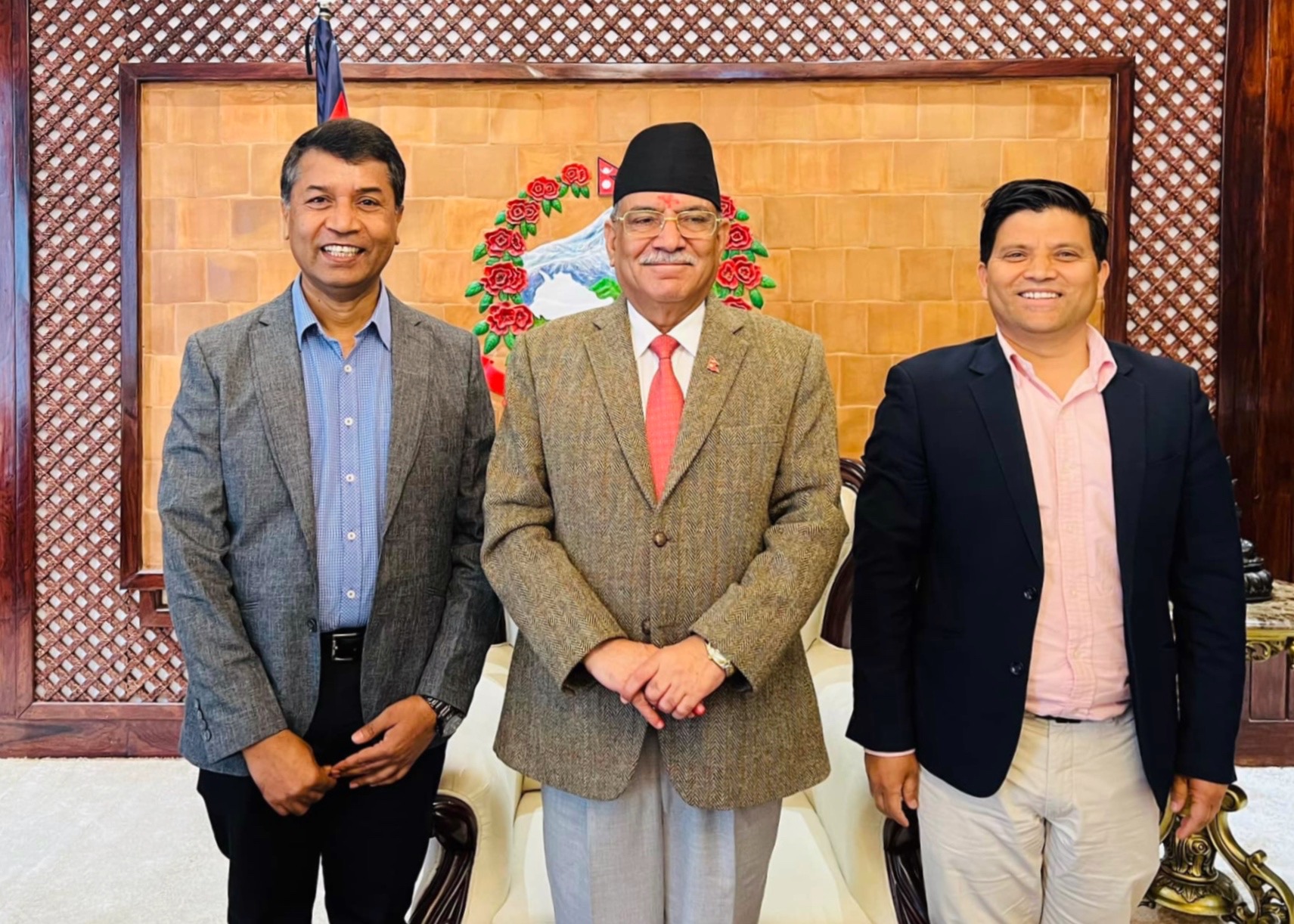 According to Dr Tara Singh Bam: "In order to eradicate TB in Nepal, it is crucial to conduct mass screening and active case finding, provide sufficient logistical and social support to ensure completion of TB treatment, establish effective public-private partnerships with a results-oriented approach, and fully implement tobacco control programs, including smoking cessation integrated in routine TB services. This is necessary as everyone in Nepal is at risk of contracting TB."
Since 2009, The Union has been assisting the Government of Nepal in developing and implementing a tobacco control strategy. In 2011, the Tobacco Control and Regulatory Act was adopted, which incorporates a comprehensive set of measures based on the WHO Framework Convention on Tobacco Control (FCTC) to reduce tobacco use. The Union collaborates with Action Nepal, Nepal Health Journalist Forum, and mayors to enhance tobacco control policies at both the national and sub-national levels.
The Union has also been actively involved in providing technical assistance and capacity-building programs in TB control since the implementation of directly observed treatment short-course (DOTS) in 1996.