The Global Implementation Hub experts are a group of leaders from around the globe that inform, steer, and support tobacco control implementation and enforcement. To contact an expert email info.tobaccocontrol@theunion.org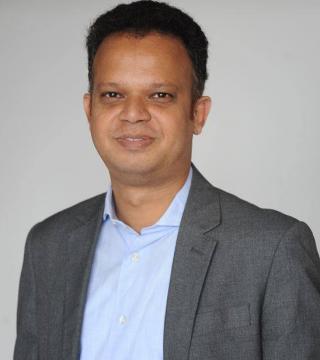 Syed Mahbubul Alam
Syed Mahbubul Alam is a public health and environment policy lawyer who has worked on policy advocacy issues for over 19 years. Currently he works as a Technical Advisor for The Union, Bangladesh. Throughout his career, he has supported and led tobacco control law and policy development. He served as a legal expert on tobacco control law and policy, drafting committees of the Ministry of Healy and Family Welfare of Bangladesh. He holds an LLM from the World University of Bangladesh.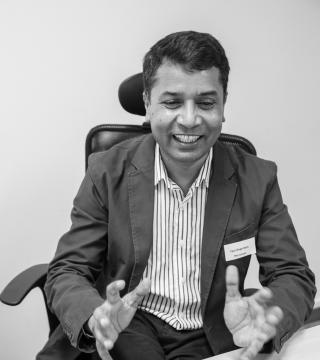 Tara Singh Bam
Dr Tara Singh Bam is the Deputy Regional Director for The Union Asia Pacific Office based in Singapore and a Technical Advisor for Tobacco Control for national and sub-national governments in Cambodia, Indonesia, Myanmar, Nepal, Timor-Leste, Malaysia, and the Philippines. He has more than 20 years of experience in tobacco control health policy development, implementation, research, and evaluation. Tara holds a Doctorate Degree in Health System Development and a Master of Public Health.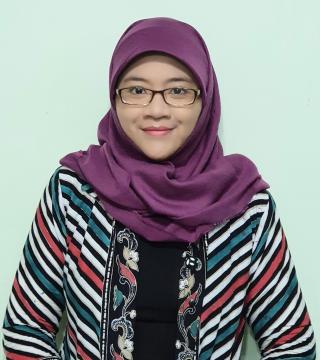 Diah Setyawati Dewanti
Dr Diah Setyawati Dewanti is a coordinator for The Union's Global Implementation Programme in Indonesia. She works closely with sub-national governments, universities and civil society organisations to enforce smokefree policies and tobacco advertisement, promotion and sponsorship bans at point-of-sale. Diah holds a Doctorate Degree in Development Sciences and a Master in Economics of Health. Her research focuses on behavioural change evidence in youth smoking to support the development of comprehensive policy.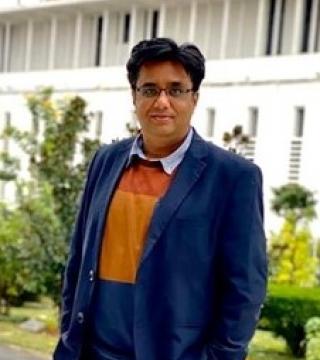 Khurram Hashmi is the Technical Advisor for The Unions Global Implementation Programme in Pakistan. He works closely with national and provincial governments and NGOs for policy development, implementation and capacity building of stakeholders in Pakistan. He is also the Pakistan focal point for Stopping Tobacco Organizations and Products (STOP), working to implement project activities and expand its related work on tobacco industry activity.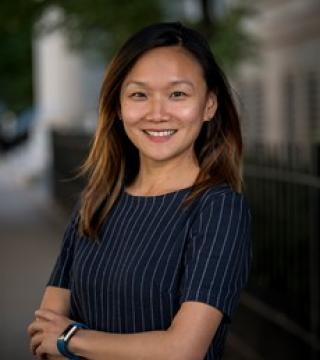 Connie Hoe
Dr Connie Hoe is an Assistant Professor at the Johns Hopkins Bloomberg School of Public Health, International Health Department, Health Systems Programme. Her research focuses on the politics of the health policy process and utilises social science theories and methods to explore industry interference in public health policymaking, understand how international and national actors work collectively to advocate for national policy change/implementation, and examine factors that foster effective policy enforcement and increase policy compliance.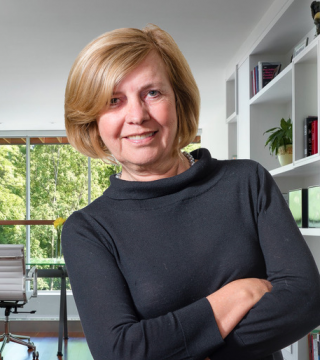 Anne Jones
Anne has been a Union Technical Advisor on tobacco control since 2007 following two decades as the CEO of the national advocacy organisation ASH Australia. She has worked internationally in China, Philippines and Vietnam on enforcement policies and helped to develop numerous resources and toolkits for smokefree laws, child rights, protecting health policies from tobacco industry interference and sustainable funding for tobacco control implementation and enforcement.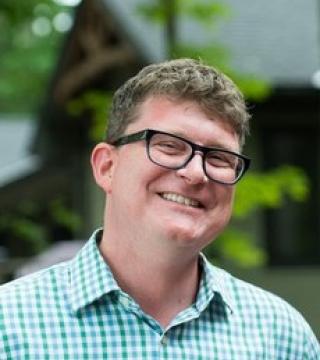 Ryan David Kennedy
Dr Ryan David Kennedy, PhD, is a tobacco control researcher and Associate Professor at Johns Hopkins Bloomberg School of Public Health. Ryan works in low- and middle-income countries through his role with the Institute for Global Tobacco Control and focuses his research on tobacco advertising at the point-of-sale, health warning labels, and clean air laws. Additionally, Ryan oversees a global policy scan to understand how countries/jurisdictions are regulating emerging nicotine delivery systems.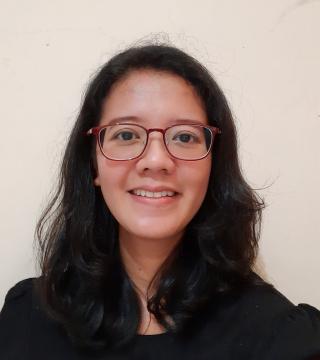 Bernadette Fellarika Nusarrivera
Bernadette Fellarika Nusarrivera is the Program Coordinator for The Union's Global Implementation Programme in Indonesia, managing efforts in 5 expansion cities and working closely with subnational governments and local partner organizations. Fella has robust experience assisting local governments on the development and implementation of 100% smokefree policies, tobacco advertising bans, and regional tobacco taxations.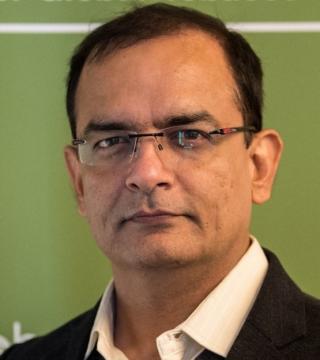 Ashish Kumar Pandey
Bringing 20 years of progressive experience to The Union, Ashish Kumar Pandey currently works as a Deputy Director of Tobacco Control department of The Union. Pandey works closely with the country teams in India, Bangladesh, and Pakistan to reduce tobacco use. He has experience developing and implementing various tobacco control policies including smokefree, TAPS, protection of minors, graphic health warning, vendor licensing and tobacco industry monitoring.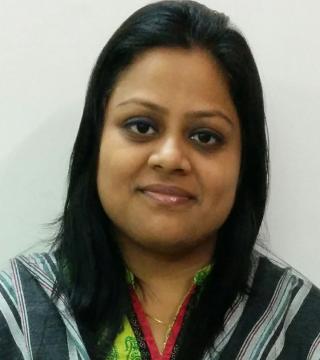 Nidhi Sejpal Pouranik
Dr Nidhi Sejpal Pouranik is the Senior Technical Advisor of Tobacco Control for the Global Implementation Programme in India. She works in close coordination with the government, NGOs, local partners and civil society organisations to advance tobacco control initiatives at national and subnational level. She is the focal point for strengthening implementation and enforcement of TAPS bans, with a specific focus on point-of-sale through tobacco vendor licensing.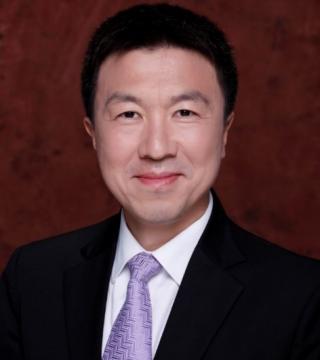 Gan Quan
Dr Gan Quan is the Director of Tobacco Control at The Union, leading the Tobacco Control Programme that operates in more than 20 countries. Gan Quan joined The Union in 2009 as a Technical Advisor and was the Director of The Union's China Office from 2014 to 2016. He was closely involved in providing technical support to cities in China in both smoke-free law adoption and implementation. Gan Quan holds a PhD and an MS degree in Environmental Health Sciences from the School of Public Health, University of California.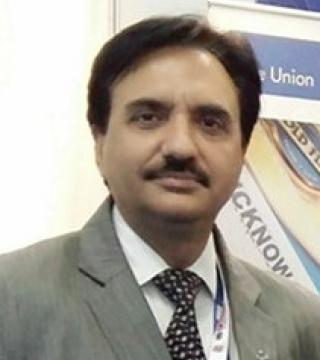 Rana Jugdeep Singh
Dr Rana Jugdeep Singh has over 25 years of experience in public health at sub-national, national and international level. Rana Singh is currently Deputy Regional Director of Southeast Asia where he leads the Tobacco and NCD control programmes at The Union. He supports policy development and implementation, enforcement of legislations, capacity building of stakeholders, establishing networks and partnerships, and policy focused research.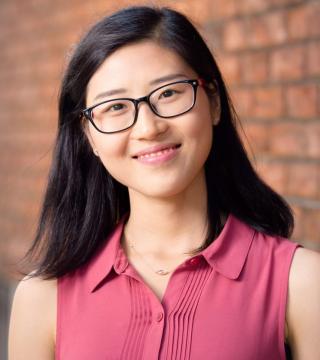 Xiaojing Wang
Xiaojing Wang joined The Union in 2015 working on tobacco control and road safety programmes and is the Deputy Director of Tobacco Control of the Vital Strategies Jinan Representative Office, China. She received a Master of Public Administration from the Rockefeller College of Public Affairs and Policy at SUNY-Albany and a Bachelor of Arts from Capital Normal University.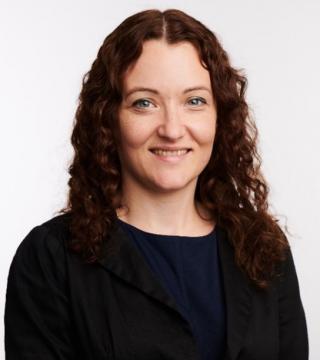 Kathy Wright
Kathy Wright is the Programme Manager of the Global Implementation Programme and Global Hub, building and supporting a network of in-country experts who provide guidance and resources to city governments on implementation and enforcement of tobacco control policies. She brings over 11 years of international experience in project management, operations and network building to the programme.