In December 2022, The Union met with the Indonesian Minister of Health to discuss strategies to end tuberculosis (TB) and tobacco smoking in Indonesia.
Tuberculosis (TB) is a big problem in Indonesia, with incidence and death rates about 100 times higher than they are in low-burden countries in the region.
In Indonesia, tobacco smoking is also one of the major public health problems:
Over 70 million tobacco smokers are exposed to TB and non-communicable disease risks

Smoking prevalence in children aged 10 to 18 years old reached 9.1% in 2018, from 7.2% in 2013

Over 200,000 people die each year due to tobacco related diseases

It is estimated that over 300,000 TB cases are attributable to tobacco smoking in Indonesia
HE Budi Gunadi Sadikin, Minister of Health, HE Dante Saksono Harbuwono, Vice-Minister of Health, and colleagues discussed these public health issues with Prof Guy Marks, President and Executive Director, Tara Singh Bam, Union Asia Pacific Office Director, Gan Quan, Director of Tobacco Control, and other Union representatives.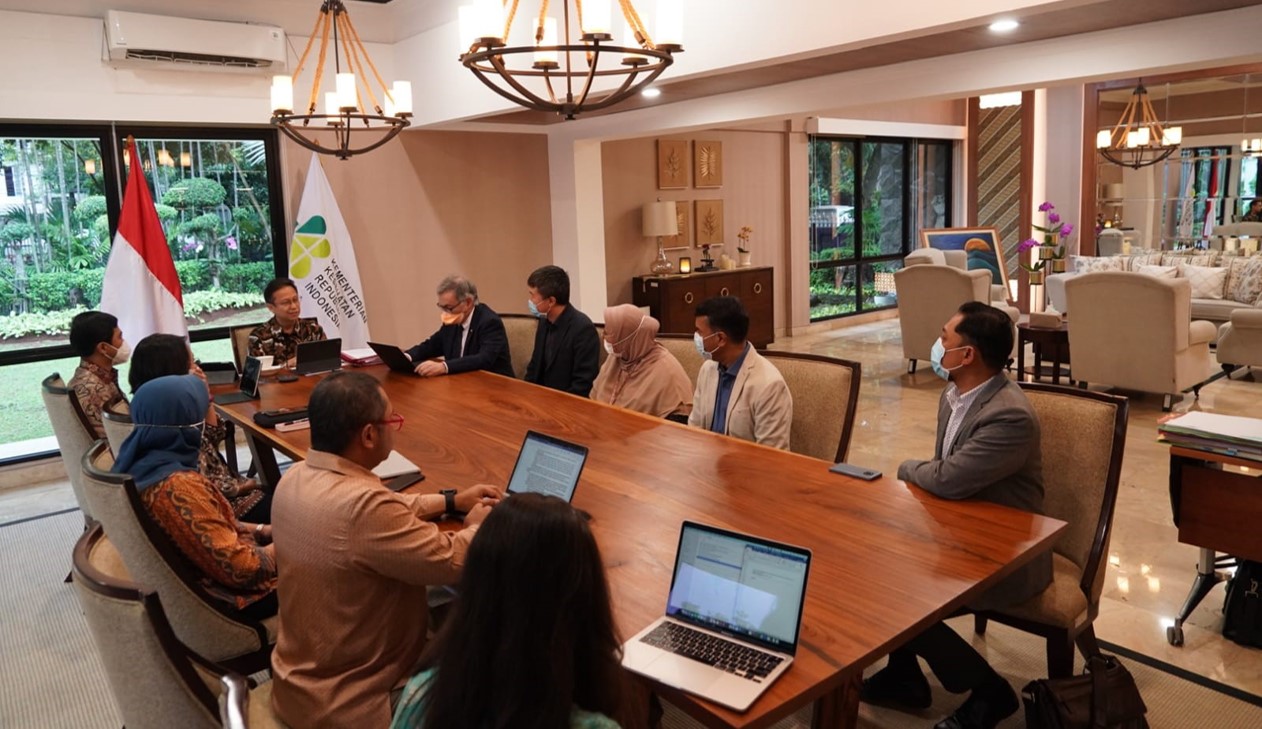 Currently in Indonesia, the TB rates are not declining as people are not being diagnosed and treated. Many people with TB do not have symptoms, do not know they have it and unknowingly spread the disease to others, so the TB epidemic is sustained.
Prof Marks shared the strategy of finding and treating all people living in the community who have TB. The only way to find all, or nearly all, people with TB is to test everyone.
It is important that those found to have TB are linked to effective treatment programmes, which includes need medical, psychosocial, and financial support to ensure treatment is completed. This is in the public interest, as failure to complete treatment will inevitably lead to TB continuing to spread.
Such a strategy would need to be sustained for 5-10 years to end the endemic transmission of TB. However, it is not feasible or appropriate to launch this strategy in the entire country immediately. Initially, it should be launched and refined in an appropriate province or district.
HE Budi Gunadi Sadikin stated: "Indonesia is committed to end TB by identifying every case from the community through mobilising primary health care, public-private partnership, community-based organisations and maximum use of digital technologies." He further said that he puts all possible efforts into improving tobacco control and recognised a big room for improvement in taxing on tobacco products.
Prof Guy Marks said: "It was a great honour to speak with the Minister of Health about how to tackle the problems Indonesia is facing with TB and tobacco, and how they can look to implement new strategies that can make a real different to people's lives."