Dr Nay Lynn Oo is The Union's HIV Programme Director in Myanmar, leading the Integrated HIV Care (IHC) Programme, which provides comprehensive HIV treatment and care services.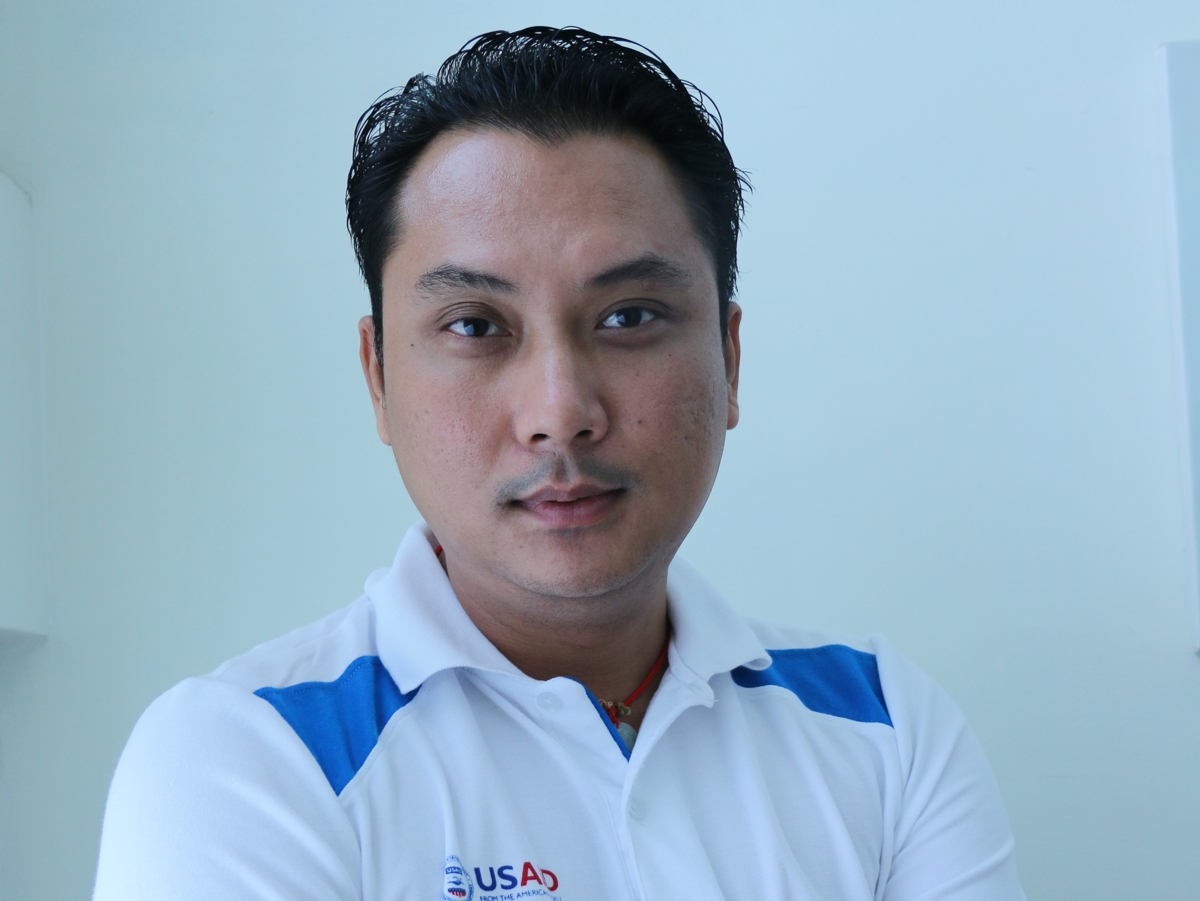 Dr Nay Lynn Oo is The Union's HIV Programme Director in Myanmar, leading the Integrated HIV Care (IHC) Programme, which provides comprehensive HIV treatment and care services in 52 sites across Mandalay, Yangon, Sagaing, Magway, and Southern and Northern Shan States. Dr Nay explains how this works:
"The Union's approach is to cooperate and collaborate with the national public health sector at a national, regional and local level, to serve vulnerable and marginalised people and to strengthen the public health system. Working 'in, by and with' the public sector, services are provided to nearly 34,000 People Living with HIV (PLHIV), more than 33,400 of which are taking antiretroviral treatment (ART), which is about 17 percent of the national ART total. This makes The Union the biggest cooperative partner to the National AIDS Programme in Myanmar." 
In addition to providing HIV care and support, IHC works to strengthen tuberculosis (TB) activities, such as increasing the provision of treatment for TB infection to PLHIV and to increase ART coverage among TB-HIV patients.   
Under Dr Nay's direction, the IHC now also implements integrated HIV prevention activities in 17 service delivery sites in Mandalay, Sagaing, Magway and Northern and Southern Shan. These activities target mixed-status couples, and partners, spouses and children of PLHIV, and include psychosocial counselling, partner and spouse identification and notification, assisted referral to HIV screening and confirmatory testing, assisted referral to TB and sexually transmitted infection screening and treatment, ART and condom provision.
"One of the things I particularly enjoy about the role is the interaction we have with our network of peers. The volunteers provide support for PLHIV, and receive training on things like prevention of transmission, ART and its side effects, nutrition, and counselling techniques. I am in great admiration of what our peer volunteer networks have achieved since the programme was started fifteen years ago."
COVID-19 is having a significant impact on how IHC services are being delivered in Myanmar. Dr Nay elaborates on some of the challenges being faced: "The programme is trying to continue the HIV prevention, care and support services by prioritising essential activities. For example, we are providing multi month dispensing of Anti-Retroviral Drugs (ARV) to almost all patients, so that PLHIV will have at least three to six months' supply of ARVs to hand when they are unable to access the service.
"Other programme activities are also being carried out, while minimising the disruptions from essential infection prevention and control measures and social distancing. To lessen the impact of COVID-19 on our programme, we collaborate and cooperate through virtual meetings with various partners such as the Ministry of Health and Sports and the National AIDS Programme. I then co-ordinate with my team regarding the best ways in which we can prevent and mitigate the negative impact of COVID-19 on our clients and the programme at large."
This coming August, Dr Nay will have worked for The Union in Myanmar for five years, initially as the Senior Programme Coordinator, where he led active case finding work for the TB programme under the Three Millennium Development Goal Fund, United States Agency for International Development and The Global Fund to Fight AIDS, Tuberculosis and Malaria (GFATM) funded projects. In June 2019 he became The Union's HIV Programme Director, with the responsibility of leading the GFATM-funded IHC Programme.
Dr Nay obtained degrees in medicine and surgery and then a master's degree in Health Social Science. He has worked in Myanmar and Thailand in many areas of public health, including HIV, TB, malaria, harm reduction, methadone maintenance therapy, refugee health, and maternal and child health. The roles he has undertaken range from volunteer to team member, counsellor, trainer, advisor, physician and manager.
"I started my career as a volunteer medical advisor for PLHIV and their families, as well as vulnerable orphaned children, for a local community-based organisation in early 2008. From that point onwards, I realised that HIV and TB are social diseases defined by social norms, anomies and stereotypes, resulting in social stigma and discrimination which can delay access to the prevention, diagnosis, treatment, care and support services needed."
Since working with The Union, Dr Nay is motivated by his team's ability to make a difference by providing, year on year, a more comprehensive health care service which is both community-based and has a clinical setting for more PLHIV and people with TB-HIV comorbidity. Putting into perspective what has been achieved, it is worth remembering that the programme, which began in 2005, at first treated just 190 people in one year.
"During these difficult times with COVID-19 we are trying to create a 'new normal life' which will enable us to continue our incredible track record in Myanmar. Together we must be proactive and united in our response to COVID-19 to mitigate the impact of the virus on our beneficiaries. Personally, I must maintain the high professional standards expected from a senior management team member, whilst maintaining quality of life."
Bearing this in mind, Dr Nay chooses to relax in his spare time by breeding and training mastiff dogs (he currently has a Rottweiler puppy) and teaching himself hollow guitar. Both pursuits are proving to be good ways of retaining quality of life in today's demanding working environment.