Advertising or Sponsoring content in the IJTLD is an excellent means of reaching a global audience of clinicians, health workers, researchers, decision makers and students interested in TB, TB-HIV, COVID-19 and all other areas of lung health (including COPD, asthma and air pollution). With an electronic Table of Contents delivered to over 35,000 readers in 145 countries each month, it is an ideal vehicle for your lung health-related advertising.
The IJTLD provides visibility for:
Medical, diagnostic and health companies to showcase their products and services to clinicians, researchers, health care workers and policy makers throughout the world.
Foundations to promote their projects, events and special interests to our readership.
Educational institutions to recruit staff and announce public health-related activities, conferences, courses and academic programmes to relevant professionals.
Publishing companies to announce new lung health-related publications to our global readership.
Further information on advertising can be found in our Media Pack,
Sponsorship opportunities
Sponsors can select individual papers from the IJTLD that highlight a relevant product, or service or highlight an advance in a relevant field. These papers can be reprinted for distribution to attendees at The Union World Conference or a digital copy can be hosted on your own website.
Sponsors can also support the creation of a Collection or a Supplement on a relevant topic of interest. These can be either print or digital collections of articles for elevated visibility of your products and services.
Other opportunities include being involved in the creation of informative Posters, Infographics, or scientific Animations, which help to clarify complex biological processes. These graphic formats are highly engaging and effective in explaining complex pathway - the ideal element for a digital marketing campaign.
Please e-mail the Editorial Office if you have any questions or would like to discuss sponsorship opportunities.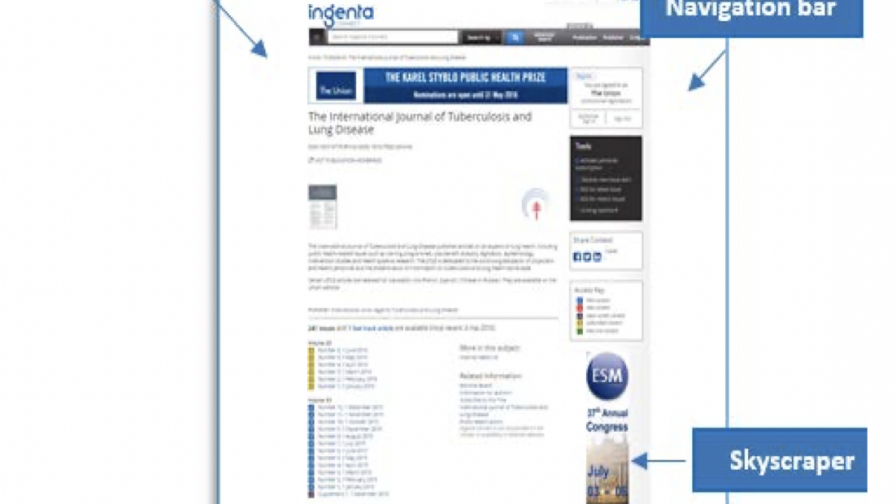 Electronic advertising
The online version of the IJTLD, hosted by Ingenta at http://www.ingentaconnect.com/content/iuatld/ijtld, is an opportunity to link to your community through banner advertising online. Electronic advertising options include highly visible leaderboards, skyscrapers or navigation bar placements 
Alternatively, you can reach 35,000 readers via the electronic Table of Contents sent out each month.

Print advertising
The print version of the IJTLD is sent to individuals, academic institutes, hospitals and libraries world-wide.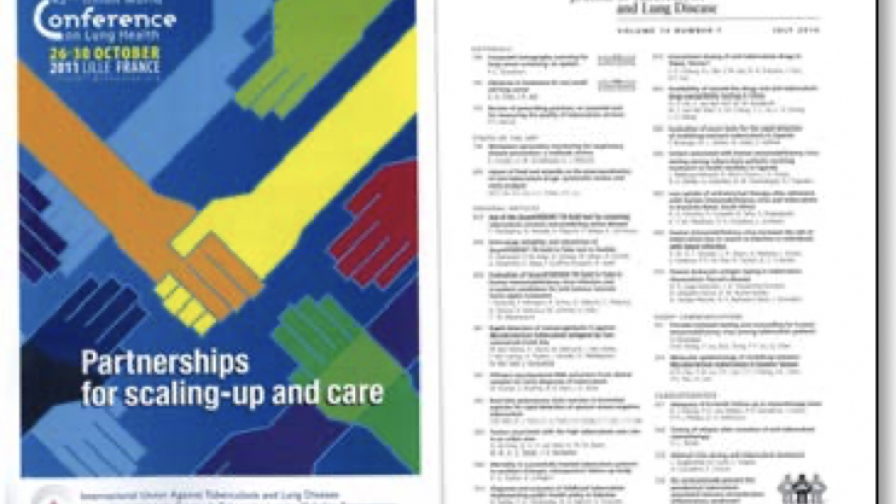 Covers & inside pages available. A full-page, 4-colour ad in high definition will be sure to catch the eye of our readers 
Please e-mail the Editorial Office if you would like to make a booking or discuss opportunities to collaborate. 
All advertising and sponsorship is subject to approval by the Editorial Office.