This month, The Union's Past President, Dr Jeremiah Chakaya Muhwa, writes a special feature about the Black Lives Matter movement.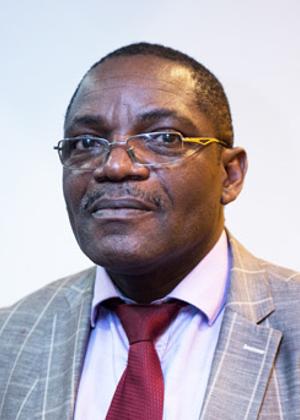 It is a statement rooted in the simplest interpretation of human rights, that the lives of those people who have been marginalised by those with the most power have value.
And in a time when Black lives and Black experiences have become political footballs aimed at sowing division and hatred, the power behind this unequivocal exclamation has never been more evident.
Black Lives Matter.
Racism is a public health crisis. I was born in rural Kenya in poverty and where today poverty is still rife. In Kenya, we lose about 120 people every day from tuberculosis (TB). Over the last 25 years, I have worked hard to end TB, as a TB clinician, as a programme manager and working globally with the World Health Organization, The Union, the Stop TB Partnership and the Global Fund, yet this disease has remained relatively unmoved. Racism and discrimination breeds health inequalities and poverty, which are the major drivers of TB. They also influence other drivers such as undernutrition, harmful use of alcohol, poor housing and high-risk work environments.
We will not end TB until we address the global inequalities that cause it.
On 12 June, 54 African nations stood together to call on the United Nations (UN) Human Rights Council to hold an urgent debate on racism and police brutality in the wake of the death of George Floyd. While many of the most recent publicised accounts of racial violence have been from the United States, systemic racism is a global issue. It is the foundation of global inequality and reinforces the poverty that drives death, disease and injustice.
In response to the call from African nations, the UN's top rights body convened a debate on 19 June where they unanimously agreed to produce a report on systemic racism against people of African descent. While this does represent a step forward, it is only one step. A report outlining what we already know to be true will not end racial injustice, when the colour of a person's skin can determine whether they live or die.
Generations of anger must turn to action.
The Union was founded a century ago, as a collaborative effort to find solutions to the world's most pressing global health challenges. Our members are organisations and individuals from around the world, who are dedicated to improving global healthcare and scientific innovation, particularly for marginalised communities. However, we cannot embark on our next century of work without reflecting on how our organisation and the wider lung health community must work to dismantle the systemic racism that underpins global inequality.