Professor Lin Yan is Senior Advisor to The Union, working with the Department of TB and HIV, providing research and technical assistance on TB and other public health issues in China and around the world.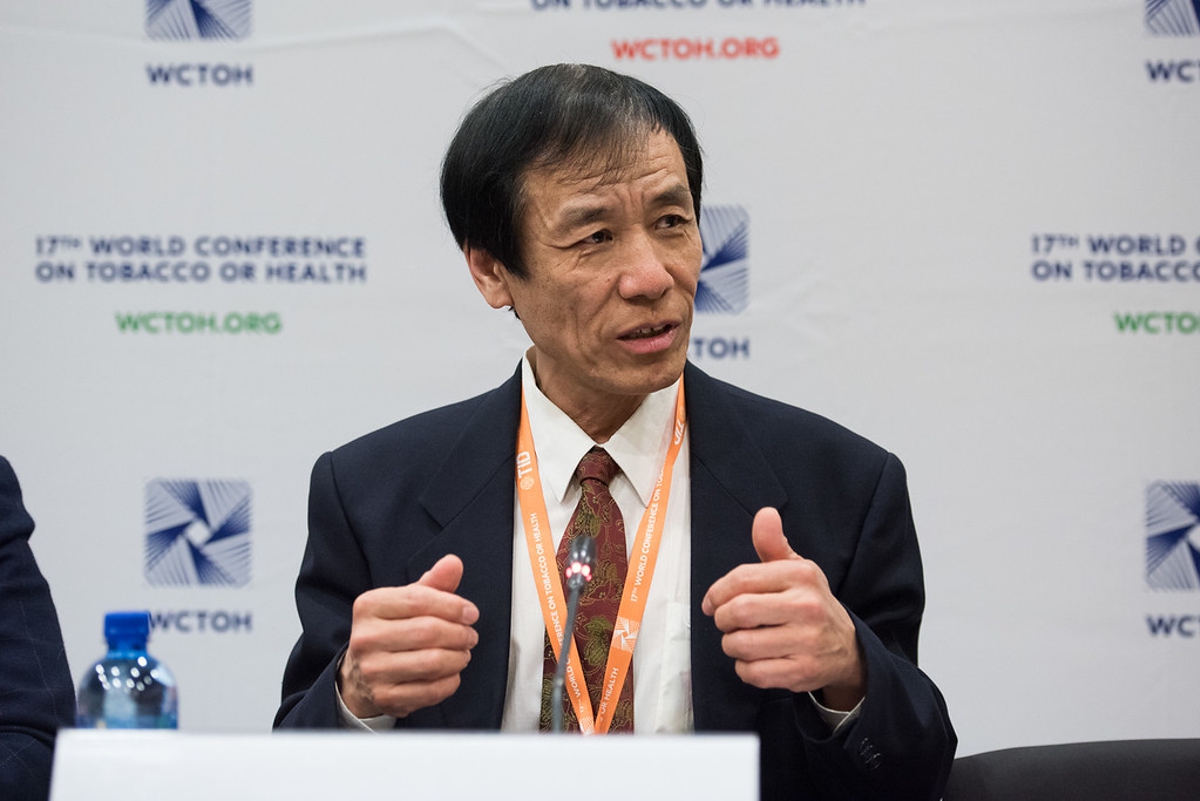 "As a leading professional agency on TB, The Union is ideally placed to undertake research and develop guidelines addressing such knowledge gaps, adopting a team approach and forming strong partnerships with other organisations."
Professor Lin Yan is Senior Advisor to The Union, working with the Department of Tuberculosis (TB) and HIV, providing research and technical assistance on TB and other public health issues in China and around the world.
Prof Lin joined The Union in 2005 as a TB Technical Officer, after working with the Stop TB Unit in the World Health Organization (WHO)'s Western Pacific Region for nearly five years. It was a logical step since he had been working with Union consultants prior to this, together providing technical support on TB care and prevention in case-finding and drug-resistance surveillance projects in China.   
Prof Lin's experience is broad, stemming from clinical medicine, community health and health service management. His experience as a physician began at a university teaching hospital in Jilin, in north eastern China, and later moved to Beijing. He spent many years working as a division director for the Ministry of Health, and also as a Professor of Community Health in a rehabilitation research centre.
It was while Prof Lin was working as a medical doctor and a public health professional, that he saw many terminally ill TB patients: "I have a vivid recollection of a young girl, whose two sisters and parents had all died from TB, with two further family members infected with the same disease. I found myself questioning why we had been unable to prevent such a situation from happening through prevention or early diagnosis. This tragic situation galvanised my commitment to TB control."
Prof Lin's international experience began while serving as an advisor to WHO 26 years ago, and subsequently to other agencies. Through such work, he developed a passion for travelling and discovering different cultures, particularly in Africa: "I have been to many remote areas, including the desert, and other hard-to-live places all over the world."
In China, The Union has become a highly respected organisation, much due to Prof Lin's dedication and expertise: "The Union has been working in China since the early 1990s, initially providing technical assistance to the Ministry of Health expanding the DOTS (Directly Observed Treatment, Short-course) strategy for TB control. The Union, together with the national authorities, operated 15 FIDELIS (Fund for Innovative DOTS Expansion through Local Initiatives to Stop TB) projects in China, covering 1,034 counties or districts and about 37 percent of the population."
"The projects contributed to improved case-finding of new smear positive pulmonary TB in China. Alongside other initiatives, they resulted in an increase in detection rate from 43 percent in 2003 to 79 percent in 2006."
Since 2008, The Union has provided technical assistance to the National TB Control Programme (NTP) on multidrug-resistant TB (MDR-TB) treatment, including conducting more than 13 courses. The technical assistance includes operational research, risk factor identification, latent TB infection (LTBI) and quality assurance. Currently, The Union is assisting NTP to update national guidelines on LTBI.
On the subject of TB and non-communicable disease (NCD) co-morbidities, Prof Lin has made significant contributions: "Over the past 30 years, the prevalence of diabetes has increased by a factor of more than 10 in China. I witnessed more rapid deterioration amongst TB patients as a direct consequence of diabetes. To effectively control TB, we must consider TB's co-morbidities. Despite this, many TB and diabetes professionals lack awareness of this linkage."
Prof Lin has been the leading force behind the recent publication of The Union's new technical guide for the co-management of diabetes mellitus-tuberculosis: "WHO and The Union launched the Collaborative Framework for the Care and Control of Tuberculosis and Diabetes in 2011, but no technical details were provided on how to address the two diseases in an integrated approach in programmatic settings. This guide fills the gap and provides practical information for programmatic roll out, including core components of the necessary training programme for the health care workers on the frontline.
"This is the first international guideline in this field. It will have a long-standing influence on professional practice and programme management. Frontline workers with access to an understandable guide are better able to manage the two conditions and take the appropriate steps in patient management. This resource will ultimately benefit patients by appropriate screening and referral within the relevant services, and improved access to treatment. These factors will contribute to achieving the WHO 'End TB' targets."
Prof Lin sees The Union's role as pivotal in developing guidelines such as these: "The Union is one of the leading professional agencies on TB, and should therefore focus on developing professional guidelines, research and technical assistance." He goes on to say "a TB technical consultant should adopt a public health-based approach aimed at reaching the population at large. Focus should be on the development of technical documents and research, including operational research and technical assistance."
To achieve this, Prof Lin is immensely proud of being a member of the team of Union TB experts. His personal achievements are significant; with other experts in the field he has published more than 20 papers on co-morbidities such as TB-diabetes and TB and tobacco use.  Yet, he is also adamant of the need to form teams and strong partnerships with other organisations. Finally, to complete the recipe for success, he believes professional development should be aided by organisations, such as The Union, through facilitation and investment in the research process.
The publication "Management of Diabetes Mellitus-Tuberculosis – A Guide to the Essential Practice" can be downloaded from The Union website in English, French and Chinese. Published in collaboration with the World Diabetes Foundation, this resource provides essential information for frontline health professionals for the management and care of people with Diabetes Mellitus-Tuberculosis.