In a groundbreaking move, the Papua Provincial Government has passed a landmark regulation on Smoke-Free (Regulation No. 29 of 2023). This Governor's regulation mandates comprehensive smoke-free in public places, workplaces and public transportation including a ban on the use of e-cigarettes and other forms of tobacco in these venues. Furthermore, it prohibits all forms of tobacco advertising, promotion, sponsorship, and display of tobacco products at the point-of-sale throughout the entire province.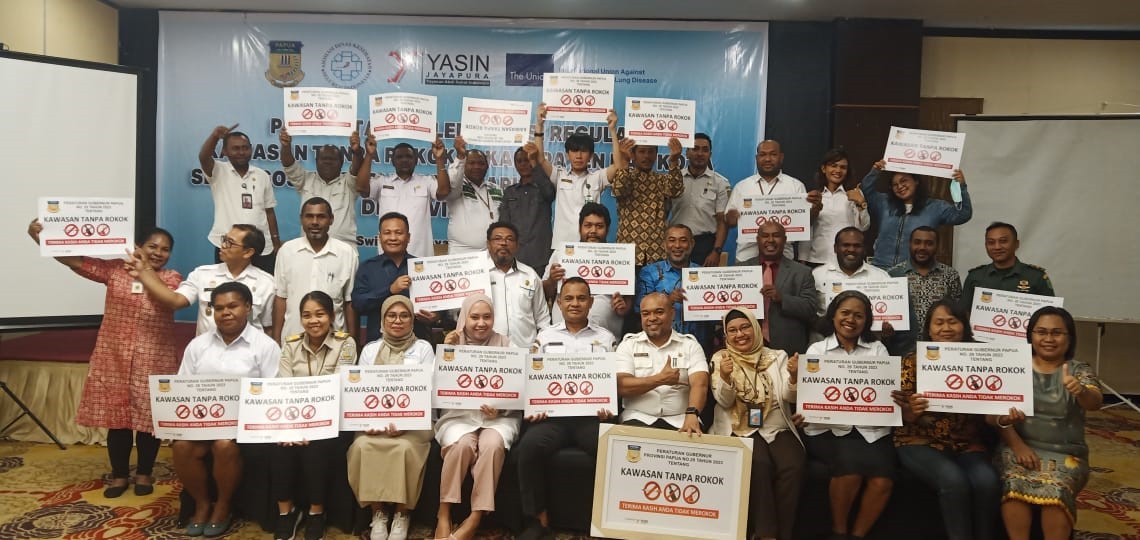 Papua Province in Indonesia, has a population of approximately 3.4 million residents spanning nine regencies and cities. Governor Regulation No. 29 of 2023 mandates the districts and cities within the province to start implementation swiftly by developing their own local implementation policies.
This achievement was made possible through the collaborative efforts of The Union, Yassin Jayapura, Asia Pacific Cities Alliance for Health and Development (APCAT), Association of All Health Offices Indonesia (ADINKES), Ministry of Health and Ministry of Home Affairs who have been providing technical and legal assistance, capacity building and evidence support to the region since 2020. The successful outcome underscores the effectiveness of a cooperative approach and the dedication of regional and local leaders.
Dr Tara Singh Bam, Director of The Union Asia Pacific said, "This regulation is a milestone to protect millions of people from tobacco smoke, protect youth from tobacco marketing, and showcases the pivotal role of local leadership in tobacco control, as seen in Papua. This smoke-free rule will ignite hope for a tobacco-free future across Eastern Indonesia and beyond."
The next critical phase of implementation will involve disseminating this policy across the nine regencies and cities within Papua. The Union and Yassin Jayapura will continue to support mayors and regents to adopt and implement local tobacco control policies aligned with the new regulation. This smoke-free regulation is expected to have a positive ripple effect, particularly in Eastern Indonesia, by inspiring other provinces and districts to adopt similar measures in the ongoing battle against tobacco use.
Read local news coverage: https://rri.co.id/jayapura/kesehatan/375832/pemprov-papua-dorong-implementasi-regulasi-kawasan-tanpa-rokok