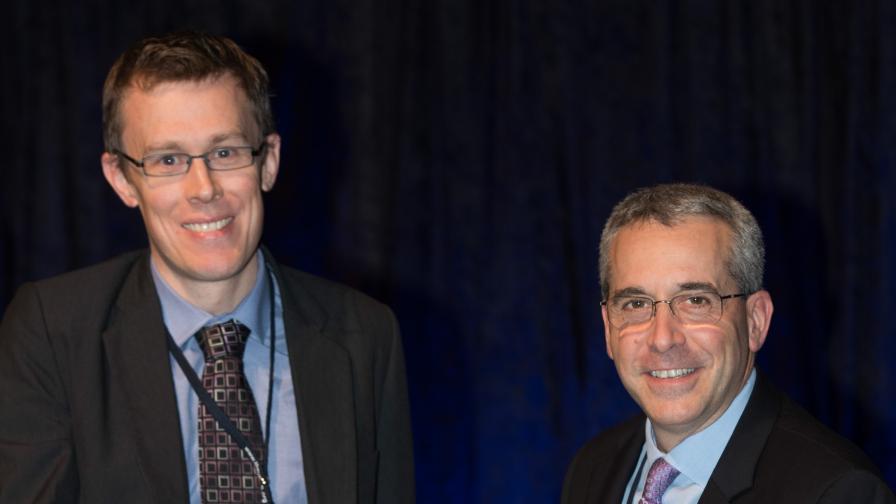 The Young Innovator in TB Research Award was established in 2014 through a global partnership between Otsuka and The Union. The aim of the award was to recognise young scientists who had demonstrated a commitment to advancing innovative thinking in TB research.
Honorees included clinicians and researchers from any country who had completed post-graduate training (MPH, PhD, MD or post-doc) no longer than five years before their nomination, who were under 40 years of age at the time of nomination and who have had successfully completed an innovative demonstration project in TB control, management and care, including operational and clinical research.  
The Young Innovator in TB Research Award was administered by The Union with a grant provided by Otsuka that has now come to an end. 
Many thanks to Otsuka for their support and recognition of young innovators in TB research.
Recipients of the Young Innovator in TB Research Award
2016: Dr Manish Pareek (United Kingdom)'s work is based on identifying a clinical or public health issue of importance in tuberculosis - then framing, and answering, a specific research question before translating the solution into public policy. An example of his innovative research is the high-impact work he has undertaken in the area of tuberculosis and migrant screening, which has been instrumental in directly changing clinical practice and public policy in the UK as well as other international settings.
2015: Dr Gregory Fox (Australia) of the Woolcock Institute of Medical Research at the University of Sydney conducted a randomised controlled trial of household contact investigation for tuberculosis that was innovative in using randomised controlled trial methodology, in its use of purpose-designed electronic tools developed for the project that are scalable, and in its demonstration of the feasibility of centrally coordinated contact tracing.
2014: Dr Julian Villalba (Venezuela) became passionately interested in childhood TB while working with the Warao community in Venezuela's  rural Orinoco Delta region. His subsequent research focused on analysing the diagnostic systems for childhood TB, leading him to conclude that "rule out" systems would be more effective than "rule in" to identify Warao children who would benefit from treatment. He also studied the feasibility of applying this approach to high-burden areas of Venezuela and described the first published transcriptome signature to distinguish active from latent childhood TB, among other research projects.