Emma Green is The Union's Project Manager for STOP (Stopping Tobacco Organizations and Products), the global tobacco industry watchdog, of which The Union is a partner.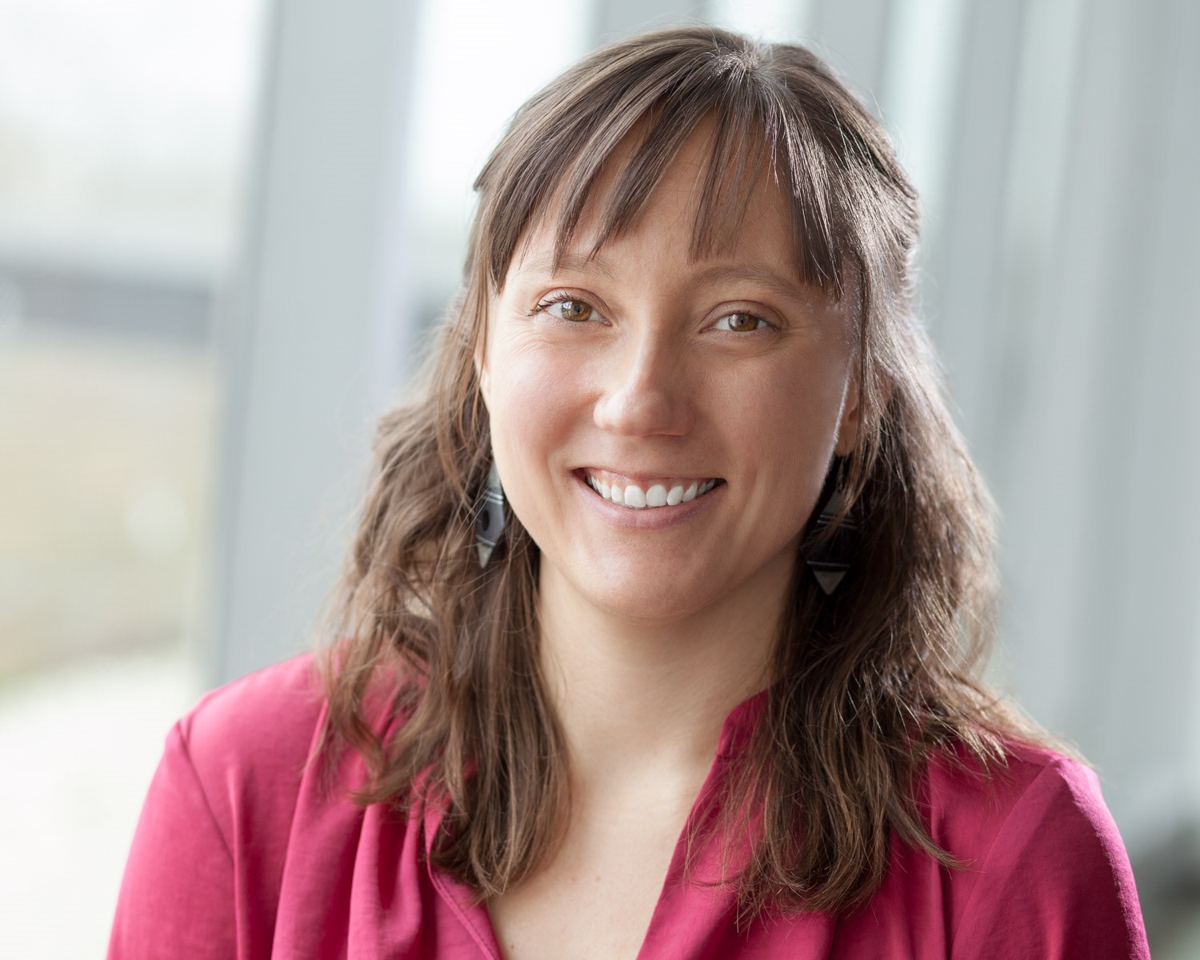 Emma Green is The Union's Project Manager for STOP (Stopping Tobacco Organizations and Products), the global tobacco industry watchdog, of which The Union is a partner.
As we approach World No Tobacco Day, which is held on 31 May, the theme this year - Tobacco and related industry tactics to attract younger generations - reaffirms with Emma the need to protect youth from being targeted by the industry: "The only way for the tobacco industry to survive is to attract new customers – the younger the better – and, no matter what companies say, they will stop at nothing to achieve this. We should never lose sight of that."
In parallel, the coronavirus poses the risk of serious lung disease which is exacerbated by smoking and vaping. The tobacco industry is reacting to the crisis, "exploiting the COVID-19 pandemic to protect profits and undermine tobacco control policy."
"Tobacco control is about reducing tobacco use, a leading risk factor for many non-communicable diseases (NCDs) that put people at increased risk of becoming severely ill from COVID-19.
"Governments must prioritise strengthening public health systems and implementing NCD prevention policies, efforts which are not just about personal health, but are also important for the economy and for being better prepared for public health crises like COVID-19. Tobacco control fits well with this; one of the most effective tobacco control policies is to increase tobacco taxes – a policy that reduces tobacco use and increases government revenues, which in turn could be used to help bolster impacted health systems."
The Union's tobacco control work focuses on supporting low- and middle-income countries to implement the policies that are proven to reduce tobacco use, thereby helping to strengthen health systems. The Union works closely with governments to develop and implement policies outlined in the World Health Organization's Framework Convention on Tobacco Control (WHO FCTC), the world's first global health treaty.
Currently, The Union is prioritising the passage of effective tax policies in priority countries, piloting work to help cities implement their tobacco control laws and preventing tobacco industry interference in public health policy – as well as working to counter the tobacco industry's aggressive marketing of novel tobacco products like e-cigarettes and heated tobacco products (HTPs). To coincide with World No Tobacco Day, The Union has launched the position paper: Where Bans Are Best: Why LMIC's Must Prohibit E-Cigarette and HTP Sales to Truly Tackle Tobacco.
Emma manages The Union's contribution to the STOP partnership and works to build the capacity of country-level teams and local partners to monitor and counter tobacco industry interference. Emma is also managing a project looking to document how the largest tobacco company in the world, China National Tobacco Corporation, is expanding globally.
"I'm really looking forward to seeing where STOP goes in the next year or so – the project's momentum has only just started, and we are just starting to see the fruits of STOP's efforts to expose the tobacco industry.
"One of our major campaigns – Addiction at Any Cost - is focused on exposing how the industry's so-called commitment to transitioning away from cigarettes is a smoke screen designed to improve its image with policy makers and the public, all the while continuing to profit from selling addictive and deadly products. The campaign illustrates perfectly how tobacco control is such a fast moving and stimulating field to be working in."
Emma's career in tobacco control began after gaining her BSc from the University of Puget Sound in Tacoma, Washington, where biology, combined with policy and international relations, set a firm foundation for a career in global health and public health policy. She found herself drawn to organisations that advocate for evidence-based public health policy.
After her degree, Emma joined the International Research Department at the Campaign for Tobacco-Free Kids in Washington, DC, where she supported advocates from around the world to translate research into policy actions. This is where she first got involved in anti-tobacco industry work.
"At Campaign for Tobacco-Free Kids, I helped establish the tobacco industry accountability team, acting as research lead on global campaigns. We exposed international tobacco marketing campaigns that targeted youth, and industry front groups that pressured governments to weaken tobacco control policies. We also collaborated with in-country advocates to develop industry accountability campaigns. One campaign that I supported in Indonesia documented how tobacco companies target marketing around schools. It was such a powerful campaign that we were able to expand it to over 20 different countries to help call for stronger tobacco advertising bans."
Gaining a Master's in Public Health further solidified Emma's passion for mitigating corporate determinates of health. She became involved with The Union at the beginning of 2019, when she came in to lead The Union's work under the STOP partnership.
Emma's obvious passion for public health policy can, at times, mean she gets frustrated that the rate of change just isn't fast enough. At times like these she longs to vent her frustrations through her other great love, the sport of rowing: "There's nothing I love better than being on the water with a rowing shell." 
About STOP (Stopping Tobacco Organizations and Products)  
STOP is a global tobacco industry watchdog whose mission is to expose the tobacco industry strategies and tactics that undermine public health. STOP is a partnership between The Tobacco Control Research Group at the University of Bath, The Global Center for Good Governance in Tobacco Control, The Union and Vital Strategies. Learn more at exposetobacco.org.