Run by the The Union South-East Asia Office (USEA) and funded by the Global Fund, The Union's Project Axshya supports India's national TB elimination programme (NTEP) for early case detection and management of TB patients through active case finding in key affected populations in 128 districts in 14 states across India.  In addition, an operational research study and demonstration project on latent TB infection is underway to generate evidence and establish a model for scaling up programmatic management of TB preventive treatment the country.
Under the Bloomberg Initiative to Reduce Tobacco Use, USEA works across the region to advance national and sub-national tobacco control efforts. Activities focus on capacity building, enforcement of tobacco control legislation, strengthening national tobacco control programme, integration of tobacco control with social development and public health programmes like TB and NCD control, monitoring compliance, identify and counter tobacco industry interference and mitigate newer challenges like e-cigarettes, Hookah smoking and Heated Tobacco Products. The overall aim is to strengthen implementation of WHO FCTC and MPOWER in the region.
Funded by the Stop TB Partnership, the TB REACH Wave 6 project is working to extend TB services to difficult to reach, insurgency hit, tribal areas of the state of Chhattisgarh.
Through its projects, The Union offers several training courses and workshops and conducts operational research to reduce TB and tobacco use.
USEA also runs the Corporate TB Pledge, a joint initiative with USAID and the Government of India, which works with business associations to support TB prevention. The Corporate TB Pledge has over a hundred companies signed up under the initiative.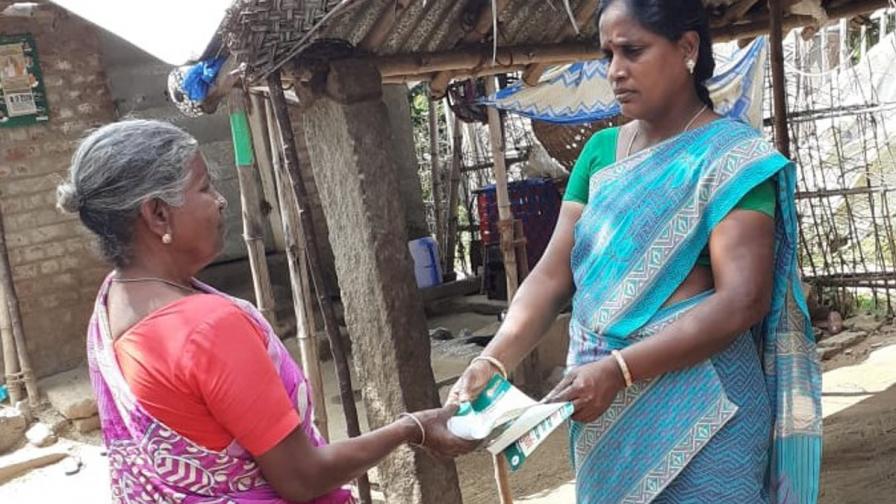 Community volunteer with The Union's Project Axshya.