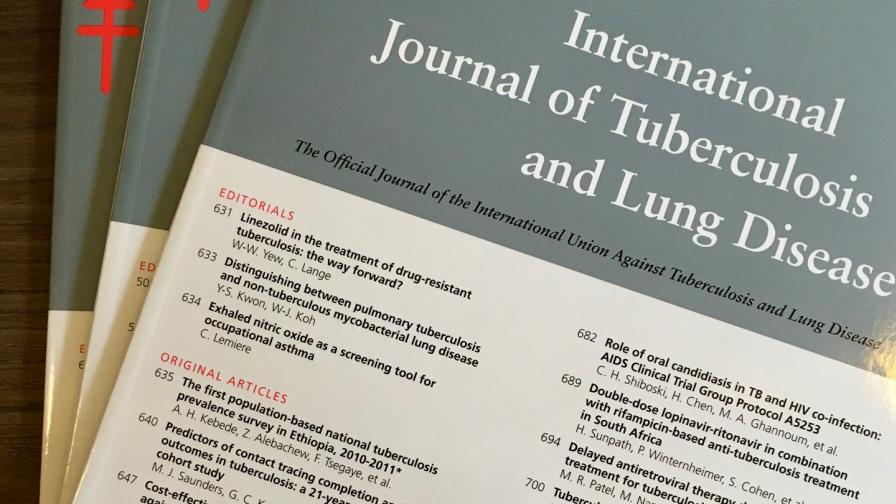 The IJTLD is a hybrid journal – i.e., a subscription-based journal that also offers an Open Access option (because not all authors have funds for Open Access). As a not-for-profit, we aim to ensure that our subscription prices are fair and equitable.
A subscription provides immediate, unrestricted access to all our content including: Original Articles, Reviews, Editorials, Letters and Correspondence on all aspects of lung disease and lung health. Also, in October 2021 we will launch the first of a new series – The IJTLD Clinical Standards for Lung Health - written by a global authorship of experts for each area of lung health.
A subscription to the IJTLD is for a calendar year running from January to December (along with archive content) – see categories below.
Personal subscription
A personal subscription is for a single user, with online-only or online plus print. Online access is available via username and password. Please email subscription@theunion.org to discuss your personal subscription needs.
Institutional pricing
Institutions (e.g. university libraries, colleges and hospitals) can purchase online access for multiple users based on the following categories:
OL1 - Online access for 1–10 FTEs
OL2 - Online access for 11–50 FTEs
OL3 - Online access for 51–100 FTEs
OL4 - Online access for 100–300 FTEs
OL5 - Online access for 301–1000 FTEs
Institutional print subscriptions are also available.
Please send us details on the number of FTEs and whether your institution is based in a low/middle- or high-income country. Email subscription@theunion.org and we can discuss your needs. 
Access is granted via the IP address of the subscriber's network. Perpetual access to subscribed content is ensured via LOCKSS and CLOCKSS.
Thank you for your interest in subscribing and helping to support the work of the Union.