The Contributing to the Elimination of Tuberculosis in Africa project (CETA), aims to eliminate tuberculosis (TB) in Francophone Africa by 2035.
Launched in October 2019, the project supports national tuberculosis programmes (NTPs) in eight countries with TB screening and prevention, improving healthcare delivery by better integrating it into the wider health system, and strengthening the governance of these NTPs.
The project builds on The Union's many years of work supporting TB efforts in the eight countries covered: Benin, Burkina Faso, Cameroon, Guinea, Central African Republic, Niger, Senegal and Togo.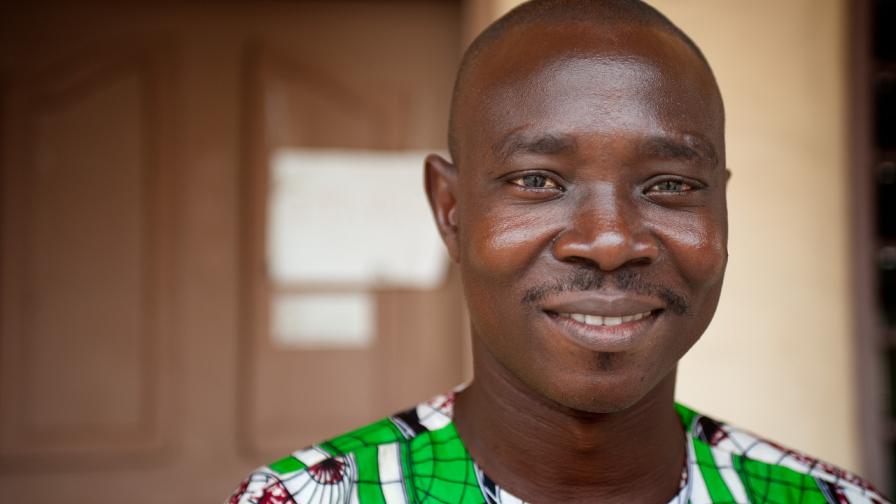 Timothé, his brother and three nephews were all treated – and cured – using the shortened nine month treatment regimen for MDR-TB that was the focus of the observational study led by The Union in nine countries in francophone Africa. The shortened regimen brought not only a more manageable treatment to the patients but also afforded countries the ability to provide MDR-TB treatment. A sixth family member, Timothé's oldest brother, fell ill with TB before the country had rapid diagnostic tools and sufficient and affordable stock of medicines for treatment. After several rounds of first-line drugs, he passed away. By the time the next member of the Danon family showed symptoms of TB, MDR-TB diagnosis was available in Benin and The Union's observational study was underway. Timothé has made a complete recovery and has returned to his work as a tailor. He lives in Cotonou with his wife and children.
CETA has three programmatic approaches, with a particular focus on improving access to care for vulnerable populations, such as people living with HIV or children.
The first approach aims to improve TB screening and prevention; using a new home-based survey to help with the early detection of active TB, allowing those diagnosed to be treated quickly, and anyone in close contact to be given preventive therapy to stop the spread of the disease.
The second supports NTPs to improve healthcare delivery by improving case management of multidrug-resistant TB, and better integrating TB into the county's national health system, in order to reduce missed opportunities for TB diagnosis during unrelated health checks.
The third approach strengthens the governance of the NTPs, by improving their capacity building skills and supporting them to manage financing from the Global Fund to Fight AIDS, Tuberculosis and Malaria.
For each of these areas of focus, CETA works to create a network of local experts who support each other and have ongoing access to the expertise of The Union, through workshops, courses, conference and online resources to continue to improve the care offered to people with or at risk of TB.
The Union provides ongoing monitoring of the project, including regular exchanges with national programme managers. This includes supporting these NTPs to expand the use of these activities in their future grants to the Global Fund.
This project is financed by an Agence Française de Développement grant.