Are you looking forward to the biggest scientific conference in lung health? We know we are...Happy to share that registration for the Union World Conference is currently open.
Our delegate fees reflect the inclusive nature we hope to promote in the upcoming conference. 
As we emerge from the COVID-19 pandemic, we recognise that the structure of scientific conferences has changed, we have carefully reviewed the outcomes of our first digital conference in 2020 in order to build on and expand the successful aspects of the delegate experience.
If you have any further registration enquiries, please email registration-theunion@urevent.fr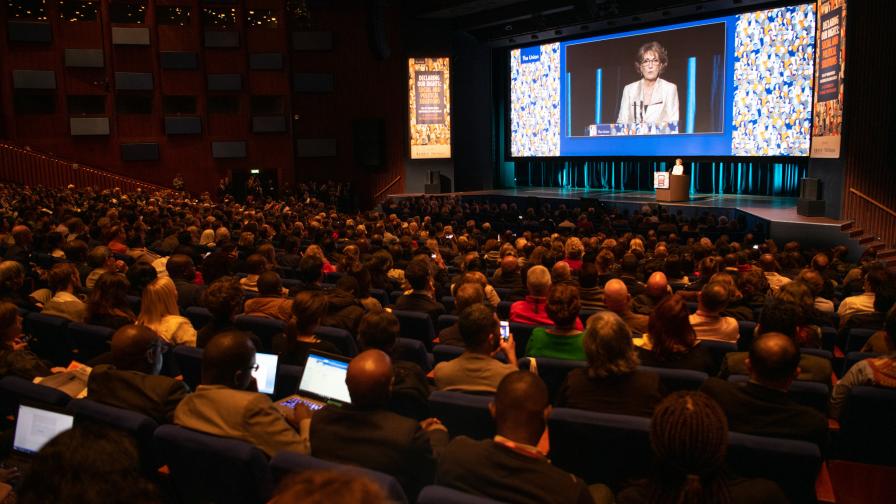 The 52nd Union World Conference on Lung Health will take place virtually from 19-22 October 2021.
The conference theme, Lung Health for All: Solutions for a New Era, explores the challenges facing global health. With the world still in the grip of a lung health pandemic, it is also confronting questions about systemic race relations and how the same vulnerable communities that bear the brunt of TB and HIV have now been hit the hardest by COVID-19.
The conference will explore solutions to these challenges with the latest science and research. It will also feature basic and translational TB research (TBScience) and the most pressing issues facing affected communities (Community Connect).
The Programme Schedule
The programme features exciting new research relating to pediatric TB, COVID-19 in pregnant women, short all-oral regimens for drug-resistant TB, COVID-19 links to smoking, innovations in diagnostics, global epidemics resulting from zoonotic diseases, tobacco control and tobacco industry interference, community engagement including human rights, the latest breakthroughs in TBScience and many more interesting topics
The 52nd Union World Conference on Lung Health is just around the corner and we cannot wait to welcome you between 19-22 October 2021 to our exciting virtual conference.
The time has come to upload your slides and pre-record your sessions onto our conference platform, learn how to attend a virtual session as well as have a sneak preview into the delightful virtual experience.
In case you missed the webinar we held recently on how to go about it, you can view the recording of the session here. Don't forget to read the guidelines for speakers and presenters too.
If you need any further assistance, please email conferences@theunion.org
If you are a chair of a session in the upcoming Union World Conference on Lung Health from 19-22 October 2021, this video is for you.
Get yourself acquainted with our new virtual platform this year and figure out the in and out of the platform to ensure you are in control of the session and the following Q&A (if applicable).
If you need any further assistance, please email conferences@theunion.org