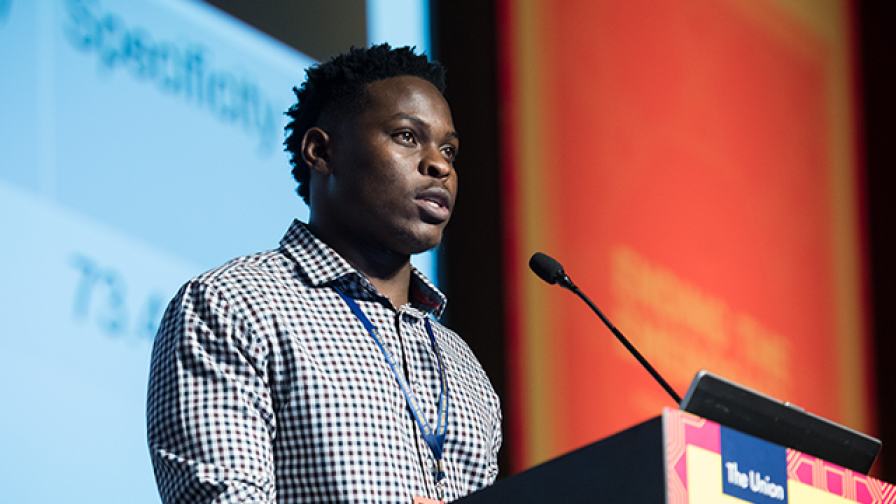 The 52nd Union World Conference on Lung Health will take place virtually from 19-22 October 2021.
The conference theme, Lung Health for All: Solutions for a New Era, explores the challenges facing global health. With the world still in the grip of a lung health pandemic, it is also confronting questions about systemic race relations and how the same vulnerable communities that bear the brunt of TB and HIV have now been hit the hardest by COVID-19.
The conference will explore solutions to these challenges with the latest science and research. It will also feature basic and translational TB research (TBScience) and the most pressing issues facing affected communities (Community Connect).
TBScience and Community Connect Submissions are now open
TBScience is an official event entirely devoted to basic and translational tuberculosis research, held between 19-22 October 2021 as part of The Union World Conference. TBScience abstract submissions are open until Tuesday, 20 July 2021 (23:59 CEST).
Community Connect is an area where representatives from the community can share, experience and develop ideas and projects around 4 tracks related to lung health and non-communicable diseases. Apply to be a Track Lead by Monday, 28 June, 2021 (17:00 CEST). Community Connect session submissions are open until Wednesday, 21 July 2021 (17:00 CEST).
Meanwhile, if you would like a unique opportunity to present your research or programme work, Satellite Sessions will continue to remain open till Wednesday, 30 June 2021 (23:59 CEST). Abstract and Session submissions are, however, closed.
Coming up...
- Submissions for late-breaker sessions will open from 15 July to 12 August. More details will become available by the end of this month.
-Registration for the conference will open in August.
All details regarding submissions can be found below. We look forward to receiving your submissions.
For any further questions, please contact conferences@theunion.org